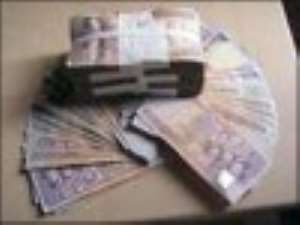 Ratings agency Fitch has warned that Ghana's widening budget deficit would eventually threaten its credit rating after its new leadership said the country was effectively "broke" after elections.
The administration of President John Atta Mills said earlier this month that overspending by the previous government in the run-up to elections meant that "in a word, the government of Ghana is broke".
Fitch rates Ghana as B+ with a stable outlook.
The country launched a $750 million Eurobond in 2007 and had been touted as one of Africa's most appealing new frontier markets.
"I think it is mainly political rhetoric but obviously senior politicians talking about being broke is not particularly good for creditworthiness," Fitch senior director on the London-based sovereigns team Paul Rawkins told Reuters in a telephone interview.
"Certainly, the public debt burden is increasing and that is a worry. If the budget deficit continued to increase then in time that would certainly be negative for the credit rating."
Ghana is due to begin oil production around 2010 but that should not allow the country's new rulers to be complacent, he cautioned.
"There is a risk they will simply take that to mean that they don't have to do anything about the deficit."
He said the government's debt burden was more than 50 percent of gross domestic product. It was once more than 100 percent, but the present level is well above a recent low of 37 percent after Ghana received debt relief from international lenders.
"If it keeps going this way they will lose all the benefits they got from debt relief," he said.
"If it got towards 70 percent that would certainly be bad news."
Fellow ratings agency Standard & Poor's, which also rates Ghana at B+ with a stable outlook, said it was too soon to make a decision. "It was clear from the start of 2008 that the year was going to end with a much larger deficit than the budgeted four percent of GDP," said S&P credit analyst Remy Salters. "But it is a little bit early to make a judgment on the final size of the deficit."
The Mills administration says the 2008 budget deficit will be 13.4 percent of GDP, the highest in 10 years.
Strategist Richard Segal of Nigerian bank UBA said the comments about Ghana being broke had yet to significantly impact investor sentiment.
"Investors sensed some problems with overspending without having a good idea of the magnitude," he said.
"The government made a lot of campaign promises and they need a good reason to back down on them. But having admitted to the deep hole, they have to take action to fill it."
Ghana's Eurobond was trading at a yield of 17.27 percent last Thursday, double its launch yield of 8.5 percent.
Source: Reuters