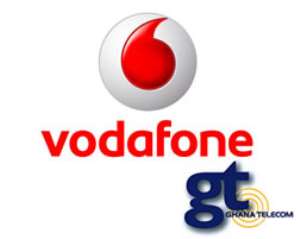 An Accra Fast Track High Court (Commercial Division) has ordered parties in the case in which a number of people are seeking the revocation of the agreement for the sale of Ghana Telecom (GT) to Vodafone International to submit their addresses on February 9.
The plaintiffs made up of Dr Nii Moi Thompson, Mr Kwame Djantuah and three others are also seeking the restoration of the optic fibre network to the Volta River Authority and an order for the true revaluation of the assets of GT.
The court further tasked lawyers to also file and attach their affidavits clarifying the sale and purchase agreement of GT.
The court therefore, adjourned the matter to February 9, for further direction in relation to the trial.
According to the court since the matter was of public interest there was the need to deal with it expeditiously.
The court noted that issues concerning its jurisdiction had been raised during the pre-trial, pointing out that, if plaintiffs convinced the court on matters surrounding jurisdiction, it would be able to determine their capacity.
Earlier, lawyers for all sides informed the court that they had not been served with pre-trial issues which had been agreed on.
The lawyers were Mr Bright Akwetey, who represented the plaintiffs, Mr Festus Kayi for GT, Mrs P.J. Naana Dontoh, a Chief State Attorney who represented the Attorney-General.
The issues settled in the pre-trial were whether or not the plaintiffs had any locus standi in the matter and whether or not the process adopted prior to and leading to the placement of Sales and Purchase Agreement before Parliament were in accordance with the procedures provided under the Companies Code and the Constitution.
Other matters were whether or not Articles 6 (1), (6), Articles 10 (7), 12 and 13 (21) of the Agreement contravened the Constitution and whether or not the High Court had the jurisdiction to determine the constitutionality of the Agreement ratified by Parliament.
The plaintiffs instituted the legal action against the previous government to halt the sale of the state-owned Ghana Telecom to Vodafone International.
On July 3, last year government announced an agreement on the sale of GT to Vodafone. In the agreement, government retained 30 per cent share.