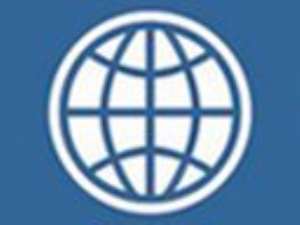 CENTER]The 12th Ordinary Session of the Assembly of the African Union
Addis Ababa, ETHIOPIA
Remarks by Mr. Robert B. Zoellick
President of the World Bank Group
Heads of state and government, Excellencies; incoming Chair, Chairperson Dr. Ping; Commissioners; ladies and gentlemen. Thank you for the opportunity to address you today. I also want to thank outgoing Chair, President Kikwete, for his leadership, and Prime Minister Meles and the people of Ethiopia for their warm and gracious hospitality.
The Africa Union Summit is a wonderful opportunity to meet with Africa's leaders and to discuss issues of common interest. So it is important to me to be here personally, to listen and learn from you about your concerns, and how the World Bank Group can be a better partner.
We want to build with you. We want to strengthen our cooperation with the AU, the African Development Bank, and the other African regional organizations that are here. By working together, the World Bank Group can better represent your interests, and be more effective in developing Africa's great potential.
When I addressed this Summit one year ago, I spoke of challenges for Africa – including progress toward the Millennium Development Goals, especially overcoming malnutrition; creating more opportunities for economic development; moving toward greater regional integration; addressing the special needs of post-conflict countries or those in fragile situations; and tackling the danger of high energy and food prices.
In the midst of the food price crisis last Spring, I benefited greatly from listening to your concerns and learning about your needs at the Tokyo International Conference on African Development. I carried your messages with me – about support for the hungry and the malnourished, seeds and fertilizers for small farmers, and expanding agricultural production and productivity – to the G-7 Finance Ministers and to the G-8 Heads of State.
Today, confronting Africa's challenges and ensuring that African voices are heard takes on an even greater importance, as we face a global crisis. Africa will not escape it.
The financial crisis that grew into an economic crisis is now becoming an employment crisis, and in the coming months, for some, it will become a human crisis. Many of you have already seen the danger signs, on top of the poverty, hunger, and malnutrition we saw last year as a result of soaring food and fuel prices.
Far from being insulated from these events, developing countries are feeling the effects – and Africa is no exception.
The first effects will be concentrated in sectors that are integrated with the global economy.
African exports are expected to fall by 2% in 2008, relative to the previous year, with some countries experiencing significant declines – a 30% decline in Angola.
FDI flows have dropped from 2.1% of GDP to 1.5% in developing countries, and drop-offs are particularly severe in African countries.
Remittances are drying up. In Kenya, which already cut its growth rate of remittances in half last year, the projected growth in 2009 is zero.
Foreign aid, already $20 billion short of the Gleneagles commitments, is likely to stagnate in 2009, unless we raise the alarm together.
And tourism revenues are likely to decline. In some countries this will have significant effects: in Seychelles, for example, tourism accounts for approximately 2% of GDP, employs about 30% of the labor force, and provides more than 70% of hard currency earnings.
The overall growth rate for Sub-Saharan Africa slowed by around 1.4% in 2008 to 5.4%, and of course there are risks of further decline in 2009.
This slowdown will affect our efforts to overcome poverty and meet the Millennium Development Goals.
Most at risk are households in the poorest countries, where there is the least access to safety nets and the greatest danger of falling back into poverty. Urban workers and migrants are particularly vulnerable, as are workers in sectors such as construction, mining, and manufacturing.
The World Bank Group wants to partner with you and African regional organizations to address these critical challenges. We are committed – and I am committed personally – to working with you so that Africa can best cushion the downswing.
To respond rapidly and flexibly to the global crisis, the World Bank Group is increasing IBRD lending for developing country borrowers by $100 billion over 3 years. This year, we may almost triple our global lending, to perhaps $35 billion. We are, for example, preparing a $2 billion IBRD loan to South Africa to support its power-sector reform program, and supplementing a development policy loan to Mauritius with a "deferred drawdown option" which the country can call upon as necessary.
Most important for many of you, we are seeking to fast-track the $42 billion of IDA grants and no-interest loans that you worked with me to raise for the three years of IDA-15. The IDA funds can help with safety net programs, infrastructure, education, and health.
For example, the DRC will receive a $100 million accelerated IDA loan to finance infrastructure maintenance and teachers' salaries. We are also preparing to increase support quickly to Comoros, Ghana, Kenya, and Zambia.
IFC, the Bank Group's private-sector arm, is launching or expanding four initiatives for: helping recapitalize banks in poor countries, infrastructure financing, trade financing, and refocused advisory services. We are expecting IFC's private sector investments to total around $30 billion over the next three years. And we want to use these investments to mobilize resources from others.
IFC's new Infrastructure Crisis Facility, for example, is making $300 million available to provide top-up financing for viable privately funded infrastructure projects in Africa that may be entering distress, or which are no longer able to reach financial closure.
But together, we need to do more.
About a week ago, I proposed that each developed country pledge 0.7% of its stimulus package to a Vulnerability Fund for assisting developing countries that cannot afford bailouts and deficits. The World Bank, with the U.N. and regional development banks, could then manage the fund to facilitate fast and flexible aid delivery, backed by safeguards to ensure that the money is well spent.
My idea is not a new bureaucracy, but rather a call for aid and investment that we could channel through existing mechanisms – whether ours, the African Development Bank, WFP, FAO, IFAD, UNICEF, or others. We are ready to go. We need more funding to do more.
In particular, I'm seeking developed country contributions to help meet 3 critical needs.
First, poorer countries need safety net programs aligned with their ability to put them to good use. We need to fund well-designed, efficient programs that provide income support to the poorest, such as food-for-work, conditional cash transfers, and school feeding programs.
Over the past year, the World Bank Group has been working with UN agencies to increase safety net programs for countries most affected by high food and energy prices. In Africa, the Bank has committed over $1 billion for access to seeds and fertilizer, agricultural production, and safety net programs:
• In Burkina Faso, we've provided seeds and fertilizers for 300,000 farm families.
• In Ethiopia, we're making sure that farmers continue to get fertilizer through the existing system by providing $250 million in foreign exchange.
• In Liberia, we've helped to feed more than 60,000 school children, and provided rations for pregnant and lactating women.
• In Burundi, we've supplied hot meals for 120,000 students.
• And in Sierra Leone, we've distributed additional rations for 20,000 school children and patients in district hospitals and community health centers, including lactating mothers and children under the age of five.
The Vulnerability Fund can help expand these smart investments in human capital.
Second, a Vulnerability Fund can support investment in infrastructure projects that can create jobs while building a foundation for future productivity and growth. With better infrastructure – electricity, water, transport – Africa could increase growth by at least 2% and raise productivity by 40%, helping businesses to expand and bringing opportunities to compete in international markets. Improving regional infrastructure will increase trade, promises cheaper and cleaner energy, and will help Africans gain the full potential from natural resources.
The World Bank Group has greatly expanded financial support for infrastructure in Sub-Saharan Africa to $3.3 billion over the next 3 years, and a further $1 billion of financing to North African countries. We are strongly committed to both financing and facilitating the regional integration process.
In particular, we want to support development of Africa's main transport corridors and regional power pools. For example, the Bank Group is financing Uganda's Bujagali hydro power project – an integral component of the country's strategy to close an energy supply gap. But much more needs to be done.
Third, a Vulnerability Fund can provide finance for small and medium-sized enterprises, to help the entrepreneurial private sector create the best safety net: jobs. Even during normal times, small businesses find it harder to get financing. But small businesses are the most dynamic and flexible employers. In Africa, they supply the majority of jobs.
So it's important that tightening of credit does not choke off small businesses and microfinance institutions. Instead, we need to make a special effort to expand credit in these areas.
The World Bank Group already has a significant program of support to small- and medium-sized businesses in Sub-Saharan Africa, and we are planning to extend and deepen this support – providing capital and risk mitigation products for bank lending. We're also broadening our initiatives that help financial institutions reach out to poor households and micro-enterprises.
IFC is already one of the world's leading investors in microfinance, and it is increasingly reaching poorer clients, including in post-conflict countries.
I am urging that the G-8 and G-20 back the idea of a Vulnerability Fund.
This money is a drop in the ocean compared to the bailout packages developed countries have passed to revitalize their economies – but it could help save a generation from a new poverty trap.
The G-20 leaders will meet in London this April. I need your help to send the message to them.
There are hopeful signs: British Prime Minister Gordon Brown has expressed interest. President Nicolas Sarkozy of France has called for action and is interested in Africa. Chancellor Angela Merkel of Germany has already put funds in her stimulus package to help us finance more infrastructure projects in poor countries. Just last week, Prime Minister José Luis Zapatero announced that Spain will provide $2 billion over the next five years for the most vulnerable and most affected by the global food crisis.
Japan has already pledged $2 billion to help the World Bank recapitalize banks in poor countries. Australia and Russia have supported the food vulnerability fund we created last year. Canada has been increasing its aid, and the European Commission has discussed adding to its assistance. Last year, Saudi Arabia met the World Food Program's call for emergency funds with a grant of $500 million.
Of course, developed countries need to take the steps to get their economies back on the road to recovery. As political leaders, you can understand that they are preoccupied with dangers at home.
But we need to make sure they hear the voices of Africa, too. This crisis was not of your making, and Africans should not have to pay the price.
I've publicly urged the United States to devote just 0.7% of the U.S. stimulus package to the Vulnerability Fund: that would mean $6 billion.
We cannot allow today's crisis to reverse the progress that Africans have already made. Africa's growth prospects are important in today's interconnected world. Africa's prosperity strengthens the globalized system, adds sources of growth, and promotes the sustainability of globalization. We are all in this together.
As we discuss these issues and other issues at the G-20 and in other fora, we need broader participation, too. In particular, these groups need to include voices of the smaller and poorer countries. We need to hear more African voices. We have taken a first step at the World Bank by getting our shareholders to agree to add another Board chair for Sub-Saharan Africa.
At the World Bank Group's meetings this Spring, I want to be sure we get Africa's most current views on the economic crisis, the results of the G-20 meeting that will have just taken place in London, and how the World Bank can do more to strengthen our partnership with you. We also need to assist you with the dangers of climate change, especially given the important U.N. negotiations this year.
In conclusion, I want to thank you very much for giving me this opportunity to be with you today, and to learn from your insights, ideas, and experience. The World Bank wants to build on our partnership with your countries, and with the African Union and the African Development Bank.
You have been good friends – and in 2009, we must work closely together.
Thank you
###
For more information on the World Bank visit:
www.worldbank.org
In Washington: Rachel McColgan
1-202-458-5299
[email protected]
In Addis Ababa : Gelila Woodeneh
(251-1) 662 77 00
[email protected]