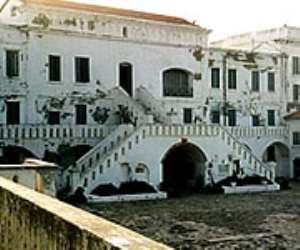 Mr Nicholas Ayivor, Central Regional director of the Ghana Museums and Monuments Board (GMMB), on Monday expressed grave concern about residents in the Elmina and Cape Coast townships who defecate on the premises of the castles and attack security men who attempt to stop them.

Some residents, he said, had also resorted to "bullying and harassing tourists" to the extent of snatching their cellular phones and other valuables.

Mr Ayivor, who complained to the GNA in an interview at Cape Coast, cautioned those involved to stop because their behaviour was tarnishing the image of the country.

He hinted that his outfit was in discussion with the police to engage their services to arrest the culprits and urged other stakeholders to assist in curbing these vices.

On the number of tourists who visited the two sites last year, he said
a total of 60,842 and 60,501 tourists visited the Cape Coast and Elmina castles respectively last year, as against 74,226 and 65,018 in 2007. This represented a decrease of 13,384 and 4,517, respectively.

The number that visited the Cape Coast Castle was made up of 17,213 and 43,629 foreign and domestic respectively. In 2007, it was 20,066 and 54,160 respectively.

The Elmina Castle, recorded 16,771 and 43,730 foreign and local tourists respectively as against 19,128 and 45,890, the previous year.

Mr Ayivor, however, could not readily provide the amount of revenue derived from the visits.

He attributed the higher patronage in 2007 to increased number of festivities such as the Pan-African Historical Theatre Festival (PANAFEST) and Ghana @ 50 celebrations.

On the celebration of PANAFEST this year, he said a lot of renovation works, such as the repair of roofs and the improvement of galleries for exhibitions, were being undertaken to improve facilities at the festival.