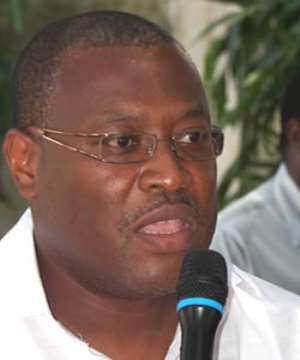 The campaign coordinator for the NDC in the December elections, Alex Segbefia, has dismissed reports that he is upset over an apparent failure by President Mills to nominate him into any ministerial portfolio.
Alex Segbefia left for London after the nominations, fueling speculations that he was upset for being left out of government.
Mr. Segbefia left without recourse to the transition team where he was appointed secretary.
But speaking from his London base to Joy News' Matilda Asante on Tuesday, Alex Segbefia said there were pending issues that he had to settle in London.
"I am or was based in London and for 16 months I was the campaign coordinator for the NDC. I thought the elections would have been over in the middle of December, but it went on until the Tain elections. Then the inauguration. There were so many things I had to put at the back burner," he said.
Mr. Segbefia explained the decision to leave to London was after thorough deliberations with the President, insisting, he has fought a long battle to bring the NDC into power and was not about to become upset over ministerial nominations.
He lauded the nominations by President Mills, saying "everybody in there is competent and that is why they have been nominated."
According to Mr. Segbefia, the speculations being generated is only a reflection of the expectations people have about his possible nominations but was quick to add he is ready to work in any capacity the president may deem appropriate.
He noted that there are strategic positions crucial in steering the country forward other than a ministerial appointment, and maintained only a fraction of the positions have just been named.
He is expected to arrive back in the country on Friday February 6, 2009.
Story by Nathan Gadugah