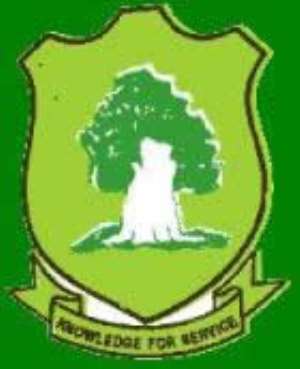 The University Students' Association of Ghana (USAG), has expressed disappointment in the management of the University for Development Studies (UDS) for suspending a legitimately elected president of the Students' Representative Council (SRC) of the University.
A statement signed by Mr Maxwell Ofosu Boakye, President of USAG, in Kumasi on Friday said the management of UDS had no right to suspend Mr Naab Alphons, the SRC President of the Wa Campus since he could only be removed from office by the student body through impeachment or a vote of no confidence.
It said that the action of the Vice-Chancellor in respect of the suspension of the SRC President was "an encroachment on the right of students and their leadership and needed to be reversed".
The statement said the accusation that the suspended SRC President granted unauthorized interviews and also used abusive words in a petition were without basis and substance.
"For God's sake, if any SRC President needs sanctions before it grants interviews to the media, then the SRC is not worth leading students.
"Also, the Vice-Chancellor should not forget that a petition is not a love letter and that the supposed abusive words were simply the appropriate adjectives to paint the true picture of the concern raised in the petition," it added.
The statement insisted that if the SRC President was wrong then there was no need to approve almost 70 per cent of the concerns raised in the said abusive petition.

"In view of this, USAG want to tell the Vice-Chancellor to revoke his decision as soon as possible, for USAG will not rest till the right thing is done".
It entreated all students not to result to vandalism during their planned demonstration since USAG would not support anything less than peaceful demonstration.