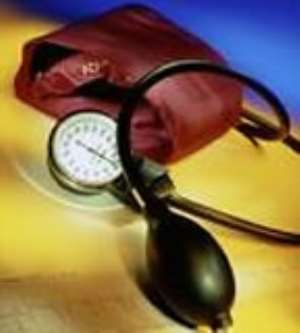 Mr John Kwadwo Owusu, Executive Director of the Environmental Protection Association of Ghana (EPAG), has called for the intensification of reproductive health education in the country.
He noted that this would help to foster understanding among Ghanaians of the crucial role that Family Planning plays in the nation's development agenda whilst also reducing Sexually Transmitted Diseases (STDs) for the betterment of the lives of the citizenry.
Mr Owusu was speaking at a day's workshop on Gathering and Processing of District Specific Reproductive Health Budget Lines in Kumasi.
It was organised by EPAG in collaboration with the Planned Parenthood Association of Ghana (PPAG) with the aim of co-ordinating targeted advocacy initiative for Reproductive Health Supplies at the national, regional and district levels.
The EPAG Executive Director said reproductive health issues were not necessarily limited to contraceptives for Family Planning but also included drugs to treat STDs and equipment such as the ones used for safe delivery.
Mr Owusu was not happy that contraceptives were intentionally left out of the list of services covered by the National Health Insurance Scheme (NHIS) because it was assumed that they would be freely available in public sector clinics.
This, he said, represented a tremendous lost opportunity for Family Planning and funds generated to support some of the needed commodities as Ghana had experienced a shift in modalities of financing and budgeting for contraceptives, including a success in the establishment and funding of budget line items.
The EPAG Executive Director asked stakeholders to help advocate the inclusion of Family Planning in the NHIS to further develop the health sector.