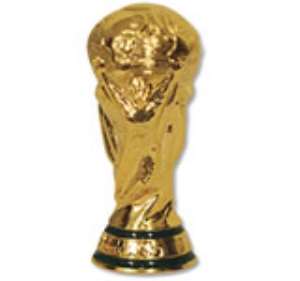 Egypt and South Korea are the latest nations to apply for the right to host the 2018 and 2022 World Cups.
Fifa will confirm the list of bids, now standing at twelve nations, on Tuesday.
At present Australia, Indonesia, Japan, Qatar, South Korea, Egypt (2022 only), Mexico, the United States, England and Russia have launched individual bids.
There are also joint applications, unfavoured by Fifa president Sepp Blatter, from Netherlands and Belgium, and Spain and Portugal.
Fifa said in December that bids for the 2018 and 2022 World Cups would be announced at the same time in December 2010.
Should a 2018 bid fail it now means countries can enter the 2022 vote straight after, though Fifa's tournament rotation policy prevents a nation from hosting the World Cup if either of the previous two tournaments were held on the same continent.
As such, should another European nation win the right to host the 2018 World Cup, England could not bid for 2022.
South American countries may not bid for either the 2018 or 2022 World Cups as Brazil will host the 2014 tournament.
Australia's campaign is likely to receive support from Blatter, who said in May last year that it would be "very special" if the tournament went down under for the first time.
"We know we have the capacity, experience and expertise to deliver a successful Fifa World Cup," said Football Federation of Australia chairman Frank Lowy.
Meanwhile, Spain and Portugal's bid may be hindered by Blatter's comments opposing joint hosting of the tournament.
"As soon as there is a (sole) candidacy or three or four relevant candidacies, we are directly going to reject the double candidacies," he told a South American Football Confederation meeting last week.
Though there is no official Fifa policy to oppose joint bids, there is pressure on Spain to bid without Portugal attached.
"Countries capable of staging the event alone should do so," said a Fifa spokesman.
Full details of the tendering process will be sent to the potential host nations by 16 February, with final documents for each bid to be submitted by May 2010.