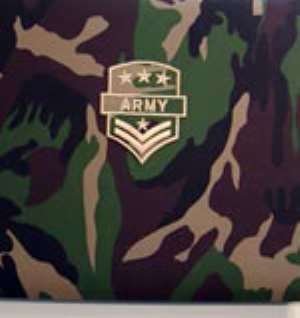 The military high command says insufficient logistics, and incomplete background checks account for the suspension of training for new recruits.
Over 400 would-be soldiers recruited by the Ghana army from across the country in June last year assembled at the Elwak Stadium to be bused to the Shai Hills for training.
But army personnel told them the exercise had been suspended.
One of the recruits told Joy News he was not only disappointed but also worried about the huge sums of money he had invested in the exercise.
He said a huge amount of money was spent on buying recommended items by the army and hopes he and his colleagues will be recalled for the training.
The Director of the Public Affairs of the Ghana Armed Forces, Col. E. K. Nibo said several administrative and logistical problems will have to be resolved before the programme takes off.
He rejected claims that the recruits had been made to pay for boots and clothing for the training.
He argued clothing and boots were provided by the military and challenged any recruit who paid any money to any person to produce evidence.
Col. Nibo emphasized that going for training at the Shai Hills does not automatically make one a soldier.
According to him, people had been removed from the training centre because they presented fake birth certificates.
He stressed the need for due diligence in the recruitment process to ensure that "people don't slip through the system".
Story by Malik Abass Daabu