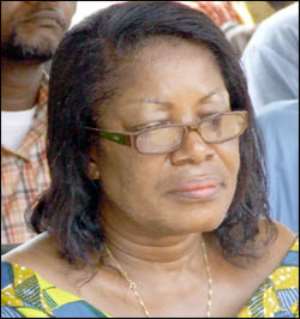 Ama Benyiwa Doe THE CENTRAL Regional branch of the National Democratic Congress (NDC) has congratulated President John Evans Atta Mills for nominating Madam Ama Benyiwa Doe as the Central Regional Minister.
A press release issued to media houses and signed by the regional propaganda secretary, Ben Allotey Jacobs on Tuesday said they really respect the decision of Prof. Mills.
The release described Madam Benyiwa Doe as a loyal, dedicated, frank and pragmatic person who deserves to be in such a high office.
The release further stated that all executives and supporters of the party in the region are happy about Madam Benyiwa-Doe's appointment, since her appointment is an indication that President Mills does recognise the efforts of every hardworking and committed party activist.
From Sarah Afful, Cape Coast