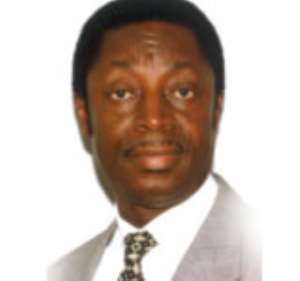 Ghana's new president has asked a former central bank governor to serve as finance minister for an economy hurt by deficit spending and record food and fuel imports.
President John Atta-Mills campaigned on promises to more equitably distribute the gains of one of West Africa' strongest economies.
His January 7 inauguration focused on creating jobs, building infrastructure, and expanding the economy through what he vowed will be an open, accountable government.
Despite the global financial crisis, Ghana's growth rate is expected to dip only slightly to about five percent. The country continues to be a magnet for outside investment. In addition to being the world's second largest cocoa producer and Africa's second biggest gold miner, Ghana is expected to start pumping 150,000 barrels of offshore oil a day late next year.
Old deficits, new needs
But President Atta-Mills takes with a deficit that is more than 13 percent of gross domestic product. That is largely the result of election-year spending by the former ruling party and poorer-than-expected revenue from last year's Africa Nation's Cup football tournament. There were also costly subsidies to help the nation's 23 million people meet rising food and fuel prices.
"One of the key things that confronts the government is the reduction of the deficits that have accumulated," said William Ahadzie, who lectures on development policy at the University of Ghana. He said President Atta-Mills must make up for the deficit he has inherited as well as meet new demands from an electorate expecting big changes.
"What it means is that we need to look for resources to first of all reduce it as much as we can, and then confront the challenge of improving the livelihoods of Ghanaians. Labor is quiet for now, but sooner or later they will be demanding increases in wages to be commensurate with the rising inflation and growth in interest rates," he said.
One of Ahadzie's university colleagues said the new government is politicizing the issue to tarnish the accomplishments of the previous administration of President John Kufuor. The lecturer, who refused to be named, said President Atta-Mills is claiming the government has no money so he will not have to deliver on campaign promises.
"People are trying to say the economy is so bad. There is no clear evidence. Nobody has come out with figures to show us, and because of that, the issue appears to be gaining some politicization," the lecturer said.
Presidential fringe benefits
The previous government approved a generous benefits package for outgoing President Kufuor, including two furnished houses, six cars with drivers, a tax-free pension and money for entertainment and foreign travel. The benefits go to all former Ghanaian heads of state so also include former president - and Atta-Mills' ally - Jerry Rawlings.
In a country with public debt equal to more than half its gross domestic product, pensioner Ama Bronya said that money would be better spent on the Ghanaian people.
"We must look at our economic condition. We must look at the man on the street and see what he can gain out of this money if it is shared among us," he said.
A university student who asked to be identified only by his first name, Wellington, said former presidents should have something, but not so much given Ghana's current deficit spending.
"The issue is not about whether the nation should not appreciate what our ex-presidents have done. I think the issue is about the quantity of the award and what actually the nation can afford. We are being told we have a budget deficit. I think spending should be limited to essential services. That makes things better for the ordinary Ghanaian," he said.
A wait-and-see approach
Public sector employee Sena Jallow said everyone in Ghana is facing problems from low salaries to high utility bills. But he is willing to give the new president time to make good on campaign promises to improve living conditions.
"I am ready to be patient with the current government because given the state of the economy, it will take a lot of time for them to be able to deliver on some of the promises," he said.
President Atta-Mills withstood two rounds of voting and a special election in a single constituency to defeat his ruling-party rival by fewer than 41,000 votes. The former tax law professor has promised a business environment that balances the resuscitation and growth of local industry with foreign business operations that he said are essential to a robust economy.