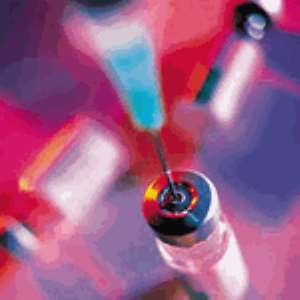 Dr Anum Aryeh, Medical Director of Tema Port Centre has urged employers and parents to allow their workers and children to undertake medical examination against Hepatitis "B" to enable them know their status and seek early medical attention if infected.
He said Hepatitis "B" was curable when given early attention and was equally life threatening like HIV/AIDS, stressing on taking the full dosage of vaccination against the disease.
Dr Aryeh made the call when delivering a lecture on "Hepatitis "B" "for staff of Jonmoore International, Haulage and Freight Services Company in Tema, as part of activities marking its 10th anniversary.
They later went on a three hour float through the principal streets of the city.
He said about one million people worldwide were likely to die from the disease while eight out of every 10 people also get infected within a short period of time.
Hepatitis "B", Dr Aryeh said was a liver disease that made the liver to swell and prevented from working properly.
He said the disease spread through contact with an infected person's blood, semen or other blood product through multiple sex, sharing of razors, needles, tooth brushes, kissing and advised against the practice.
Loss of appetite, diarrhoea, fever, feeling sickness, tiredness, dark yellow urine, yellowish eyes and skin as well as light coloured stools are some symptoms of the disease.
To avoid contracting it, Dr Aryeh advised them to lead responsible lives while those who engaged in multiple sex should use condom.
Mr Ekow Botchway, Head of Transport Operations of the company said other activities included donation to orphanages, clean-up exercises and thanksgiving service.