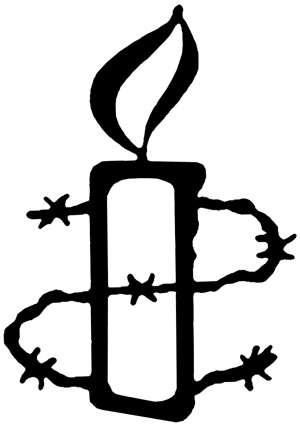 AMNESTY INTERNATIONAL
Various speakers at a public forum organized by Amnesty International (AI)-Ghana on Friday called for the abolition of the death penalty because it is squalid in the context of human rights.
They said recent global trends had made the retention of the death penalty an anathema in a democratic culture.
Mr Vincent Adzahlie-Mensah, Advisory Board Chairman-AI Ghana, speaking at public forum in Accra said since the launch of the World Day Against the Death Penalty in 2003, national and international institutions and NGOs had rallied together to oppose its use and remind the world that its abolition was a universal struggle.
He said the number of countries which had abolished the death penalty for all crimes had increased from 16 in 1977 to 91 by May 2008.
Mr Adzahlie-Mensah said the African Human Rights Commission since 1999 had voted to impose a moratorium on the death penalty while the African Union later voted to make Africa a totally death penalty-free zone.
He said 27 African states which were parties to the African Charter had abolished the death penalty in law and six had ratified the Second Optional Protocol to the International Covenant on Civil and Political Rights on the abolition of the death penalty.
Mr Adzahlie-Mensah said the problem with the death penalty was that it had been used disproportionately against the poor.
He said the concerns about the legal representation in capital cases included lawyers ignoring key factors of mental incompetence, omitting to provide any arguments on sentencing or failing to dispute claims that the accused was under 18 years of age at the time of the crime despite evidence to the contrary.
Mr Frank Kwaku Doyi, Growth and Activism Coordinator, Amnesty International-Ghana, said the forum was aimed at initiating a nationwide campaign process of sensitizing and mobilizing public support for the abolition of the death penalty in Ghana.
He said the vision of AI was for every person to enjoy all the rights enshrined in the Universal Declaration of Human Rights and other international human rights standards.
He said AI Ghana since its establishment in 1973 had remained at the forefront of championing the cause of recognized human rights including a strong advocacy for the abolition of the death penalty and the prevention of violence against women.
Nana Kwesi Agyeman, a.k.a Geeman a musician who was recently pardoned by former President John Kufuor added his voice to the call for the abolishment of the death penalty.
He said the trauma and the emotional stress that prisoners on death roll went through could inadvertently lead to their physical breakdown.
He said there were many people in the prisons who were innocent of their charges and all efforts should be made to release them from jail.