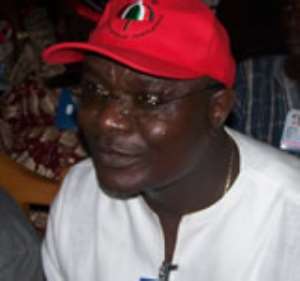 Some ministerial nominees may soon move for the amendment of the constitutional provision that requires the President to pick 50 percent of his ministers from Parliament.
The nominees who are also parliamentarians say combining their parliamentary work with the tough ministerial duties would be challenging.
In an interview with Joy FM, Member of Parliament (MP) for Effutu, Mike Hammah, said Parliament may have to amend the constitution immediately to ensure that government work is executed smoothly.
Presidential candidate of the Convention People's Party (CPP) for Election 2008, Dr Paa Kwesi Nduom, promised pushing for the adoption of a bill to completely decouple the legislature from the executive arm.
The issue is re-surfacing at a time the Mills-led government works around the clock to get its nomination list endorsed by Parliament.
A good number of the nominees including Communications Minister-designate, Haruna Idrissu, however, say they may now have to engage in the delicate balancing act of fulfilling their parliamentary tasks as well as the tough ministerial duties.
Chairman of the appointments committee in Parliament Doe Adjaho also told Joy FM on Thursday the constitution needs to be amended.
He called on government to consider the issue as a matter of importance but stressed that public debate must not be left out in the discussion.
Mr Adjaho said there are other areas in the constitution that need amendment and that Parliament would soon look at them.
Story by Fiifi Koomson