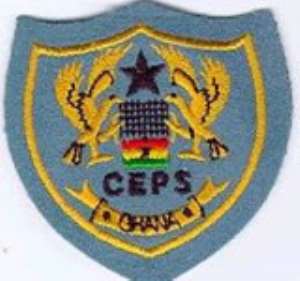 The Ghana Institute of Freight Forwarders (GIFF) has called on government to allow the Customs, Excise and Preventive Service (CEPS) to take over the core functions of classification and evaluation of imported goods.
This function was initially handled by CEPS but later ceded to Destination Inspection Companies (DICs) like the Gateway Services Limited (GSL) and Inspection and Control System (ICS) among others.
At a news conference in Tema yesterday, Stanley Ahorlu, Executive Secretary and Legal Advisor to GIFF explained that when CEPS takes over, it will provide a one-stop facility which will eliminate the frustration in dealing with the DICs.
He further explained that the aspect of classification and evaluation, which is the core function of CEPS and has now been handed to the DICs, is causing delays, complications and increasing cost of importing and processing goods at the ports of Ghana.
"The GIFF do not understand why CEPS' core function should be handed over to the DICs", Mr. Ahorlu noted, adding that towards the end of last year, CEPS had announced that "it would take over the classification and evaluation of imported goods and had indicated its readiness to do so.
"A new office facility for that purpose was built and publicly commissioned and giving our knowledge that the contracts of some DICs were to expire last year, we welcomed the idea and waited eagerly.
"Surprisingly, however, we've come to learn that the contracts of some DICs had been renewed by the previous government during its last days without an appraisal of their performance, without consultations with CEPS, shippers and freight forwarders and without any existing concerns regarding the negative impact of their performance on the cost of imported goods and government revenue."
As key participants in Ghana's international trade, GIFF members and the shippers they serve daily are vehemently opposed to the DICs continued classification and valuation of imported goods, he stressed.
The primary reason assigned for bringing in the DICs in the first place was that CEPS lacked the capacity to carry out classification and valuation of goods for duty purposes, however when the DICs were contracted, CEPS officers had to be seconded to them to assist them in classifying and valuing goods and to date, the DICs still operate with CEPS officers- a clear indication that they themselves lacked the capacity to function on their own, he complained.
Mr. Ahorlu further stated that given the fact that the DICs operate from Accra and not at the ports, accessing their services adds to the cost of the importers, complicates and delays the clearing process.