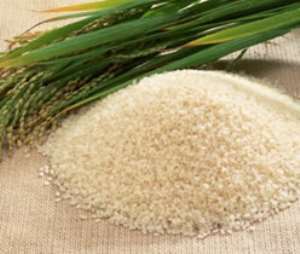 Ghana is among eleven other Sub-Saharan countries that would be sharing a $4.2 billion Japanese government loan for rice production and other development projects.
The announcement for the facility was made by a representative of the Coalition for African Rice Development (CARD) and National Rice Development Strategies (NRDS) of Japan, Mr. Hiroshi Chioroaka.
He disclosed this Wednesday January 28, 2009 in Abuja, Nigeria at a workshop on rice production, which was jointly organized by the Alliance for Green Revolution in Africa (AGRA) and the Japan International Co-orperation (JICA).
Mr. Chioroaka said the Japanese government and its finance ministry have announced the provision of $150 million for technical co-operation and $100 million in support of the World Bank Rice Project in Africa.
He said Ghana, Cameroon, Guinea, Kenya, together with Madagascar, Mali, Mozambique, Nigeria, Senegal, Sierra Leone, Tanzania and Uganda are among the first to benefit from the investments in rice projects.
Mr. Chioroaka emphasized the Japanese government's interest in supporting the development agenda of the continent, saying that a large chunk of development support money would go into agriculture.
Even though, the mainstay of Ghana's economy is agriculture, which employs nearly 70% of all people employed in the country, and contributes nearly 40% to the country's GDP, it receives only 10% of the annual national budget.
Ghana moreover, spends as much as $500 million annualy to import rice which is a large part of the country's diet.
By Emmanuel K. Dogbevi