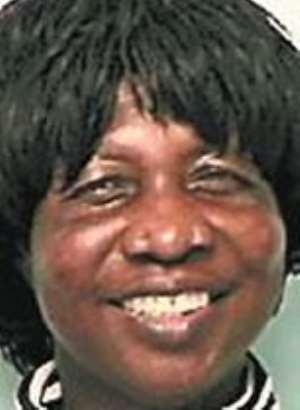 Abena Afrakomah - Acquitted
The Ghanaian woman standing trial for allegedly abusing an elderly woman in Middleton in the US, has been acquitted, reports in the Middleton Journal has said.
The woman, 57-year-old Abena Afrakomah, who lives at West Chester Twp. was put on trial for allegedly pinching and scratching Josephine Crawford at her home in April 2008.
Crawford, who died in November of illness, was said to have told her granddaughter and Middletown police that Afrakomah was "punishing" her for having sex with evil spirits.
According to the report, the Butler County Common Pleas Court jury at the Government Services Center in Hamilton deliberated for more than four hours Wednesday, January 28, in Hamilton, before returning the not guilty verdict.
Defense attorney Larry Keller pointed to inconsistencies in Crawford's statements about how the abuse occurred, the report said.
The 74-year-old woman was taking medication for multiple illnesses that may have clouded her judgment and made her prone to hallucinations, the defense witnesses said.
Keller also presented evidence that Crawford suffered from itching to the point she needed medication, which could be a reason for the marks on her face, the publication said.
The report furthed quoted Keller as saying that Afrakomah has never been in any trouble since coming to the United States in 1991, but he has no doubt if she had been found guilty, the judge would have sent her to prison and she would have been deported.
Afrakomah, according to the report is not a U.S. citizen but has a permanent resident status that is contingent on good behavior.
"It was easy to jump to the conclusion of guilt in this case, but she is not the JuJu woman everyone believed," Keller said.
By Emmanuel K. Dogbevi