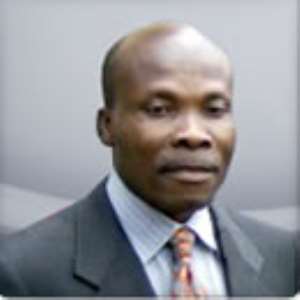 The Chief Executive of the National Health Insurance Scheme (NHIS), Mr. Ras Boateng, says it is possible to implement the NDC's campaign promise of one-time premium for subscribers.
Mr Boateng who spoke to Joy News' Seth Kwame Boateng said there is a template on how to make the one-time premium work and that he is ready to implement it.
He rejected suggestions that he was just trying to avoid contradicting government's position by saying it was possible to implement an obviously impossible campaign promise.
Mr Boateng also dismissed suggestions that the NHIS was bankrupt.
He said the scheme has enough money to pay its service providers to enable them provide health services to its subscribers.
Mr. Boateng expressed shock as to the origin of rumours to the effect that the scheme could not pay for services rendered NHIS card bearers.
According to him, the NHIS has about GH¢300 million sitting in its accounts and therefore could not be said to be broke.
He also emphasized that the premiums paid by subscribers hasn't changed dispelling rumours that NDC will collapse the scheme.
Story by Malik Abass Daabu