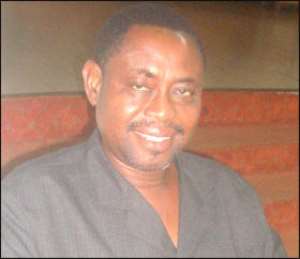 Nii Nortey Dua THE NATIONAL Democratic Congress (NDC) Member of Parliament (MP) for the Ledzokuku constituency, Nii Nortey Dua, has cautioned members of the ruling government against allowing their return to power to get into their heads and cause them to repeat their past mistakes.
"Now that we are in power again we should not repeat the mistakes we committed in the past since some are unpardonable," he stressed in an exclusive interview with DAILY GUIDE.
As a human institution where there are bound to be mistakes, he said the ruling party had learnt from its past when it was in opposition and would therefore not do anything untoward to betray the trust reposed in it by Ghanaians.
He said, "We have been in government and in opposition and now we know what the people want. We know why they voted us back into power.
The people are now looking at us as their Saviour because they have compared and contrasted, and have realised at a point in time we were arrogant and our 'No' did not match their 'Yes'."
Hon. Dua therefore charged his party members to eschew arrogance and listen to the people who voted them into power, instead of lording it over them.
Commenting on the appointment of ministers, the MP noted that even though the party had a lot of experienced old hands, it would be better if new blood were injected into the system "otherwise if we continue using the old stocks we will run out of ideas".
He continued, "We should not just let them stay in the party to rot; we must train them in organisational ability to take up certain key positions because whether we like it or not, those who started will be growing old and they will be phasing out of the system."
He therefore hinted that he would set up a youth counseling centre to serve as a career guidance channel to unearth the talent of the youth in his constituency, as well as an Education Endowment Fund to support bright but needy students.
Outlining his vision for the constituency, Hon. Dua disclosed that he would put smiles back on the faces of the people by ensuring that the perennial water shortage in the area becomes a thing of the past.
Already, he has had discussions with the Teshie Water and Sanitation Board, and the Ghana Water Company Limited (GWCL) to see how best to improve the situation. According to him, Polytanks would also be placed at vantage points to make water accessible to the people.
On road construction, he said he would ensure the construction of the road from Spintex through Agblezaa to the main Teshie Township, and the one through Labadi to the Kpeshie Lagoon and to Accra, in order to ease traffic on the Accra-Tema road.
When DAILY GUIDE enquired from him whether he would accept any appointment as Minister for Sports, he replied, "It is at the discretion of the President; if he says with my contribution and background he will put me there, I would thank him and thank God."
He was, however, quick to add that he was prepared to serve his country in any capacity.
By Sheilla Sackey