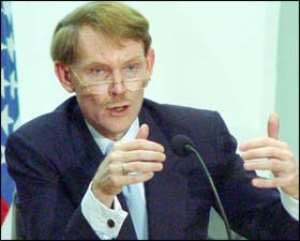 Robert B. Zoellick Robert B. Zoellick, the World Bank president, has asked the industrialized nations to contribute to what he called a vulnerability fund for assisting developing countries that can not afford bailouts and deficits.
Making his case in an opinion published in New York Times, the World Bank president said starting with the United States, President Barack Obama should call for each developed country to pledge 0.7 percent of its stimulus package to a vulnerability fund.
"The United States could begin by pledging some $6 billion of its own $825 billion stimulus package. With this modest step, the United States would speed up global recovery, help the world's poor and bolster its foreign policy influence," he said.
He explained that there are three priorities for vulnerability fund investments, the first of which is the need for safety net programmes that are aligned with the developing country's ability to put them to good use.  The second is the investments in infrastructure, and the third is support for small and medium-sized enterprises and microfinance institutions.
Zoellick said investments in infrastructure can yield huge benefits citing China which demonstrated 10 years ago that wisely chosen infrastructure projects can create jobs while building a foundation for productivity and growth.  
For him, the vulnerability fund would help support small and medium-sized enterprises and microfinance institutions. He argued: "Small businesses are the most dynamic and flexible employers, and the best safety net is a job.
He said the World Bank has already responded to the global crisis with plans to recapitalize small banks in developing countries, as well as by providing credit lines for microfinance institutions that serve the poorest people. The vulnerability fund would continue these initiatives, he said.
"Italy, as the host of the Group of 8 industrialized nations finance ministers' meeting next month, should pave the way for the Group of 20 meeting by making the drive for a vulnerability fund a priority.
The World Bank, with the United Nations and regional development banks, could then manage the fund to facilitate fast and flexible aid delivery, backed by safeguards to ensure that the money is well spent."
Zoellick said: "Poor people in Africa should not pay the price for a crisis that originated in America."
The total aid from developed countries is about $100 billion a year. The United Nations target for aid is 0.7 percent of an economy. The United States contribution is about 0.2 percent, although polls consistently show the American public is willing to contribute more.
From Business Desk