Audit report was presented to 'Kangaroo Court' - Wireko-Brobby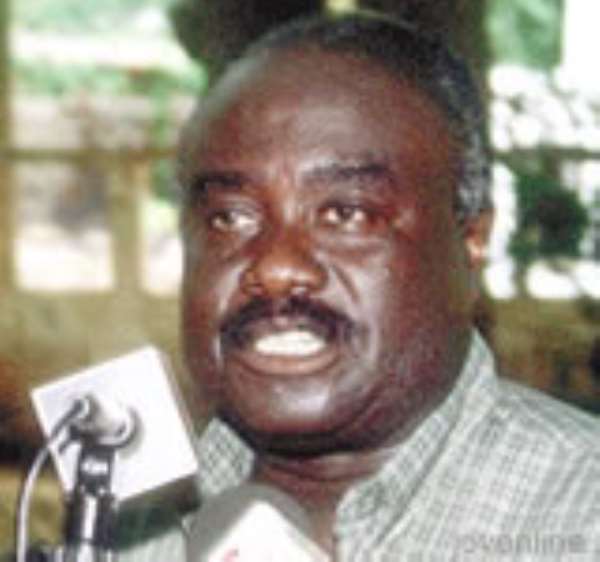 The Chief Executive Officer of the [email protected] Secretariat, Dr. Charles Wereko-Brobby has described as Kangaroo Court the process by which the Auditor-General presented an interim audit report on the activities of the Secretariat.
He said the manner in which the report was presented where the auditees had not responded to the queries raised, created room for unnecessary hullabaloo and was most unfortunate.
Speaking to Joy FM's Super Morning Show host, Kojo Oppong-Nkrumah, he said the Auditor-General, Mr. Edward Dua Agyeman should not have presented the report to the transition team as that violated his own reference to the law in his letter to the auditees.
"You know the Auditor-General and I have traveled down this before exactly six years ago when the Auditor-General issued a draft report on what supposedly happened at VRA and that was subjected to a lot of noise in the electronic media for several months (but) eventually the final report said absolutely nothing untoward had happened."
Dr. Wereko-Brobby said based on that experience he thought the Auditor General would have been more circumspect in treating the interim report on the [email protected] Secretariat.
He denied allegations that the Secretariat had not prepared accounts of the celebrations arguing he sent a draft copy of accounts covering the $20 million approved by Parliament for celebrations.
"We also furnished the (auditing) team with statements on the sources and application of funds for the corporate sponsorship."
He further explained that the Secretariat also gave a complete statement of loans and their disbursement obtained from the AU Development Consortium which financed the construction of the Cantonments projects.
A complete list of contractors owed by the secretariat, he said, was also presented and wondered why anybody would claim that accounts were not prepared.
Dr. Wereko-Brobby, who was also a former Chief Executive of the Volta River Authority said he was confident he will be exonerated by the final audit report.
He and the former Chief of Staff, Mr. Kwadwo Mpiani have come under intense public criticism following an interim audit report of the [email protected] celebrations which suggests there were some irregularities in the management of funds.
Mr. Mpiani had earlier faulted the Auditor-General for bowing to pressure from the transition team and presenting the interim report to them which was given to the media.
That he said was unprofessional and wrong because those who had queries to answer had not done so for their responses to be factored in the report.
He gave the assurance he would answer all the issues raised in the report.
The two have up to February 26, to respond to the queries raised by auditor in the report.
Story by Malik Abass Daabu