Re: Ghana and Christianity.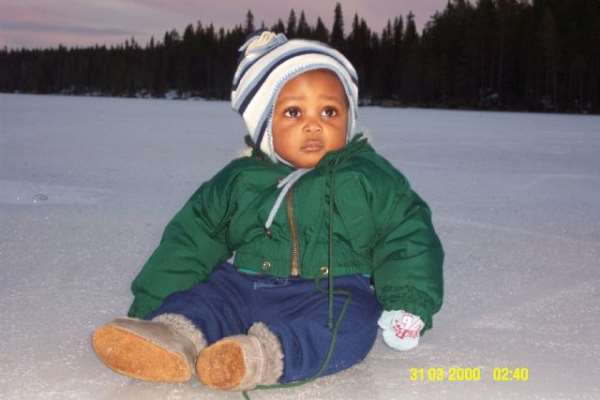 Frozen lake
My friend Archie Mensah was born a Christian and went to Sunday school at Bubuashie Pentecost and left Ghana after completing Accra High School, but now he doesn't believe a thing anymore because they are so many churches with people calling themselves all sort of names with no qualification. After fifteen years in Europe, he believes the only way one can be called a pastor or man of God is and quote; ''First of all Reverends, who preach the word of God to our dear nation Ghana, needs a 4 years college degree and a post graduate study in theology, that gives you the right to preach the bible not in your own way but in the way is was studied''. I think this is very interesting coming from presupposed educated or scholar.
God created man for one purpose. The Westminster Confession tells us that the purpose of man is to "glorify God and to enjoy Him forever." However, God did not create man as a Robot but gave him the privilege of being able to choose whether he served and worshipped Him, or whether he went his own way.
In view of the above, I have no problem with his article but I decided to reply him because he demanded from his readers to ask any Ghanaian living in Europe and they will tell you their job comes first before church. My answer is that he is a liar.
I lived in Europe and Sweden to be precise but my Christianity comes before my job. After completing my first degree with Chemistry major in Ghana, I worked like a slave in Ghana; seven days in a week for a peanut at the end of the month. Finally, I decided to pursue further studies outside Ghana; hence, I decided to read MSc in Ecotechnology and Sustainable Development in Sweden where education is free. Please, forgive me if you think I am boasting. I have travelled to most of the countries in Europe including United Kingdom. Because I placed God and Christianity first, I am very happy with where I'm working now after my studies. Money is nothing.
Unlike Ghana, a tax payer in Sweden can decide that part of his or her tax contribution should be given to a particular church; else, the state pays part of your tax contribution to the Swedish church.
My Brother Archie had a problem clearing his Jeep car that he had shipped from Scotland at Tema port as stated in his article, GHANA MY MOYHER LAND, but he thinks Christianity is Ghanaians problem. He has a problem with pastors who travel abroad and return home to open a church, but he did not have problem with himself after fifteen years in Europe, He writes to condemn our way of worship in Ghana his mother land. The purpose of writing this piece is not to condemn him but to also enlighten him as he fails to listen when I sent him my comment. The Bible is the best book and is very clear on most of his concerns. So what is new?
It is really sad to note that, people who are not even recognized as humans in Europe but are worship in Ghana, are failing to appreciate God and Christianity because some pastors are using God in amassing worth. What is jeep or car? Even a cleaner can afford it in Europe, because their System of governance is really working. Taking trotro is not a curse and neither a pastor using a car. Instead of people who live in Europe and spent most of the time going by public mode of transport to encourage Ghanaians back at home to do the same, rather consider trotro users as inferior or poor people. Even some Professors in Europe take bicycle and public transport to work. So what is big deed that we all pretend that Europe is heaven. The question all Ghanaians should demand of people who are boasting about Europe is, what kind of work the so-called burgers are doing and are they willing to do the same work in Ghana?
It is sad to see cleaners, news paper distributors, dishwashers, care etc insulting the intelligent. The Bible is vivid that any hand that does not work should not eat. In Europe most of the whites don't want to work but rather depend on the Social system for little money every month. On the contrary, the black man in Europe is always over-working himself, in order to build a house home, remit family etc. He spends all his or her time running to and fro, he feels insecure at work and hence, he is tempted to believe that job comes first before God or church. Our counterpart, mostly the whites work with a lot of flexibility. Going for summer vacation every year, that is while we have what is mostly called summer jobs in Europe.
On education, which I don't want to even talk much, beside all the facilities available in European universities, it will surprise one to know that, most of the whites don't go to school much. High school is enough for many of them. Education for pastors is vital but even Europe; one does not need a 4 years college degree and a post graduate study in theology, before given the right to preach the Bible or Christ.
Any Christian knows that there are false prophets, and the Bible continue to say that, we shall know the tree by the fruits it bear.
Remember, God did not create man as a Robot but gave him the privilege of being able to choose whether he served and worshipped Him, or whether he went his own way.