Asmah disappointed over scrapping of Fisheries Ministry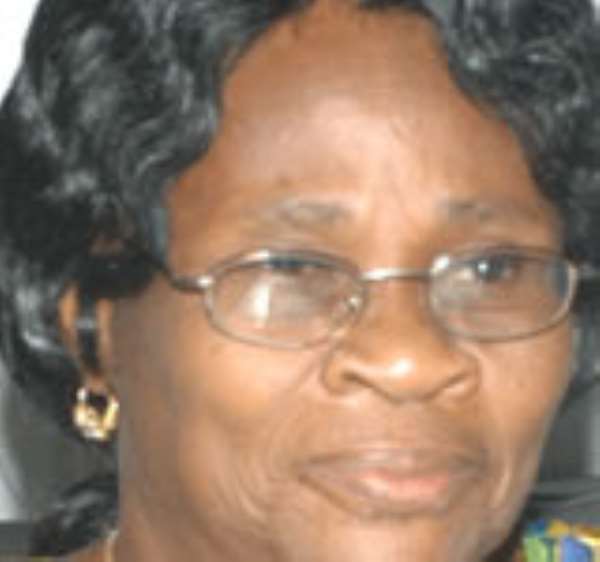 Mrs Gladys Asmah, former Minister of Fisheries has expressed regret over the scrapping of the ministry by the Atta Mills-led administration, describing it as "unfortunate."
The sector has been subsumed under the Ministry of Agriculture as part of a massive ministerial realignment by President Mills, and to fulfill a campaign promise for a lean government.
Though conceding it was within the power and leadership right of the ruling government to take such a decision, Mrs Asmah insisted it was not in the interest of the country, especially the fishing community.
She told Joy News the fishing community has suffered deprivation and marked poverty since independence due to neglect by several governments.
She argued, with the creation of the Ministry in 2006 a new lease of life was injected into people within the fishing communities.
According to her, 14 cold stores are currently under construction along some of the fishing communities to bring an end to the recurring lack of storage facilities during bumper harvests.
The fishermen would no longer have to throw their fishes back into the water, she noted.
Again incorporating the fishing ministry into that of agriculture, she feared, would worsen the poverty of the people in the fishing communities.
Mrs Asmah dismissed claims that her Ministry did very little to fight the pair-trawling menace which has plagued the industry in recent times, insisting, it was more the duty of the Ghana Navy than her Ministry.
She indicated the Fishing Industry has a huge potential to develop the country's ailing economy and expressed the hope that the Mills administration would reconsider its decision.
Story by Nathan Gadugah