Mayor Investigated For Affair With Teen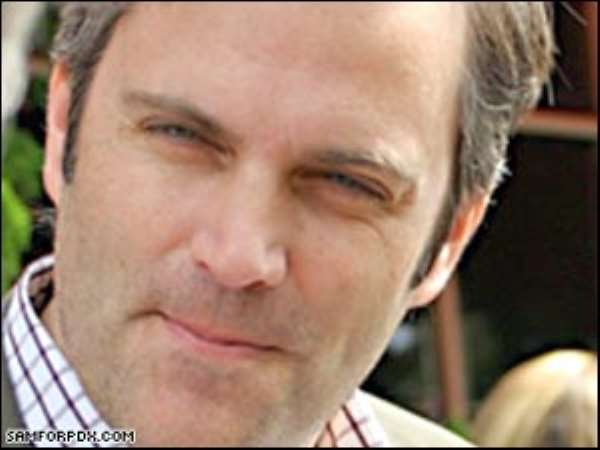 Portland Mayor Sam Adams The Oregon Department of Justice has launched a criminal investigation of Portland, Oregon's mayor after he admitted this week that he lied about once having a sexual relationship with an 18-year-old male.
Sam Adams publicly apologized about his 2005 relationship with Beau Breedlove, acknowledging it happened.
The mayor said that they started having a relationship in the summer of 2005, shortly after Breedlove turned 18.
His admission followed a local newspaper's report of the details of the relationship with Breedlove.
"I want to apologize to the people ofPortland for my dishonesty and for embarrassing them," the mayor said this week. "This was a serious error that happened about four years ago. My job now is to come clean -- I mucked it up -- and to press forward."
Portland Police Chief Rosanne M. Sizer and county District Attorney Michael D. Schrunk requested the investigation, the state Justice Department said Wednesday.
Adams said he doesn't plan to resign. When he was elected last year, Portland became the largest city with an openly gay mayor.
At the time that Adams said the relationship began, the mayor was a city commissioner and Breedlove was a legislative intern. Questions surfaced about the nature of that relationship during Adams' mayoral campaign.
Adams said he had lied during the campaign, and asked Breedlove to lie, because of "untrue rumors being circulated saying that I had broken the law regarding sex relations with a minor." CNN
Adams was 42 and Breedlove was 17 when the two met, according to the Willamette Week, a local newspaper that has reported details of the relationship
"The allegation coming at me was 'sex with a minor,'" Adams said. "But still, I should have told the truth at the time and taken the consequences."
Adams stressed that the relationship was consensual. "Although inappropriate, [it] was legal," Adams said. "I'm the one that should be held accountable. I'm the older adult."