Archbishop Tutu On Hunger Strike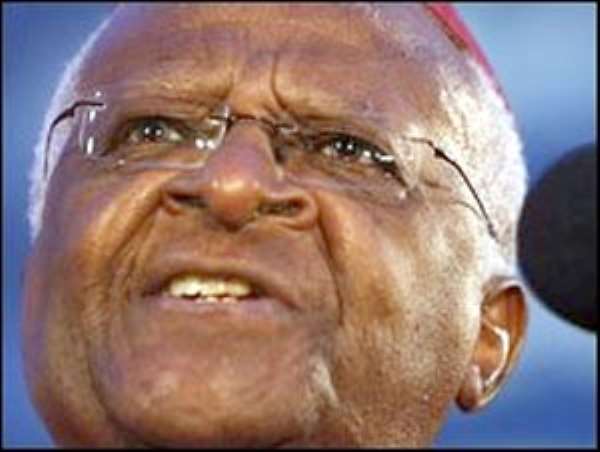 Desmond Tutu Archbishop Desmond Tutu is among activists in southern Africa who have launched a fast and hunger strike in solidarity with the people of Zimbabwe.
The new Save Zimbabwe Now movement says African leaders must abandon the policy of quite diplomacy and recognise there is no legal government in Zimbabwe.
A Johannesburg Methodist church, long a place of refuge for Zimbabweans in exile, will be the protesters' base.
Power-sharing plans in Zimbabwe remain stalled since a deal in September.
President Robert Mugabe and opposition factions ended 12 hours of talks on Tuesday with no progress.
The activists said they would protest next Monday at a special regional summit, set for South Africa or Botswana, that has been convened in the latest effort to break the deadlock.
'Lost legitimacy'
The BBC's Peter Biles in Johannesburg says with no end in sight to Zimbabwe's political impasse, the daily suffering of ordinary people goes on.
Food shortages, a cholera epidemic, the collapse of the health and education systems, and an economic meltdown are among Zimbabwe's litany of woes.