Lawyers disagree over possible reversal of ex-gratia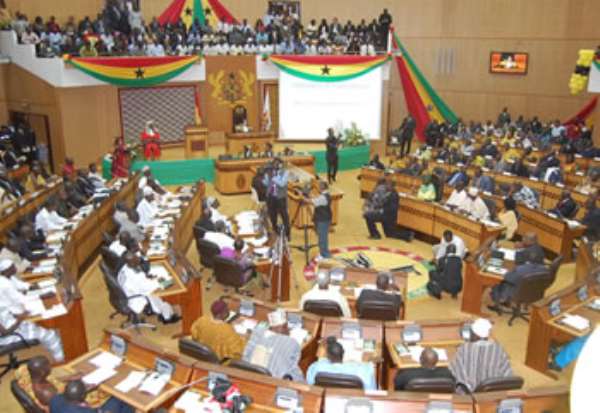 The controversy over the retirement benefits for former presidents has taken on a legal dimension with lawyers divided over the possibility of reversing the approved benefits.
The benefits have been widely criticized by the public with some calling for its immediate withdrawal.
But Mr. Ace Ankomah a private legal practitioner believes once the bill has been approved by parliament, it will be unconstitutional to reverse it.
Quoting article 68(9) of the 1992 Constitution, Mr. Ankomah said the pension becomes "payable and available once approved by parliament."
According to the article, benefits made available to the president "shall not be varied to his disadvantage."
"There is nothing else to happen but payment." Mr. Ankomah stressed.
The only reprieve for the state he noted will be for the ex- presidents to declare their unwillingness to accept what is "payable and available."
On the contrary, a law lecturer at the Kwame Nkrumah University of Science and Technology, Ernest Abochie, says the law could easily be reversed by parliament.
Even though he agrees that the law has been approved, he argues that Article 68 (9) will only come into operation if the facilities have been made available to the ex-presidents.
Under the current circumstances, none of the facilities inherent in the approved Chinery Hesse Committee Report have been made available to any of the ex-presidents.
They will therefore not be disadvantaged in anyway, he stressed.
Already the two ex-presidents, Mr. Kufuor and Mr. Rawlings have conceded the benefits are on a high side and have proposed a reduction in some of the facilities.
Story by Nathan Gadugah