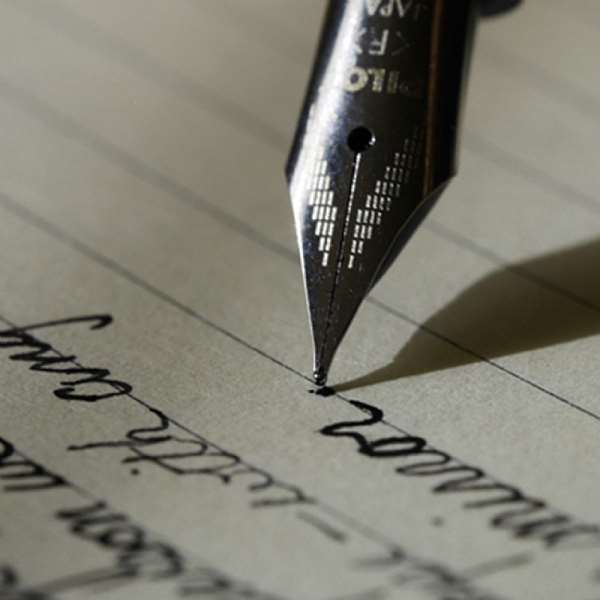 "When you strike at a king, you must kill him". – Ralph Waldo Emerson
BAWUMIA' S CROSS
Afrihyia pa oo, ebusuafo. It's been a while. I have been away in my holy village with the whole team and only got back into town last Sunday. Sometime ago I wrote an article with the above headline, in a desperate attempt to psychoanalyse our trait as people who for the sake of the "no ko fio" and yet to be defined reasons, conveniently trade our brains for the tummy. You can find it on my blog www.osimidiaries.blogspot.com.
This phenomenon is doubly strange because invariably, it happens mostly with people who frankly ought to know better. The tummy rules in mother Ghana!!! The brain has exchanged places with the tummy for most people who have been equipped to be discerning but who for some rather strange reasons cannot and in most cases, will not discern! The motivations for conscientious stupidity vary.
It's largely "no ko fio". But it can also be motivated by greed, fear and sycophancy. As and when my time will allow, I intend to analyse this phenomenon in a lot more detail especially as the phenomenon played itself out in the great battle for the house that Yewura built. I crave your indulgence to start with an issue that was gobbling up airtime all day Friday January 16, 2009. The cross being carried by that fine Youngman known and called Alhaji? Dr Mahamoud Bawumia. Forgive me if I got the first name spelt wrongly.
If you ask my manager, she will tell you that the first time the news broke that this fine young man has been selected by the Nearly Man as his running mate, I told her if I were him, I will decline the invitation. I told Gyekyewaa that if he accepts, he may be digging a hole for himself in his professional career down South. But Bawumia accepted! Enter his very potent madam. They made a striking couple. But think about it. If Bawumia had been invited by Uncle Fiifi to be his running mate, how many days do you think it would take for him to brood over it! 0.000003 days!!!
Those were the days when the throne was a given! Heading in only one direction! Those were the days when some of the elephants would kill for positions before the elections because they thought Ogyakrom was one giant Bantama! But spare a thought for the fine Dr. When that call came for him to serve his nation, you bet he had to accept. At the time, it seemed like an easy ride into fame, riches, power and potentially, if the Nearly Man exited, who knows, they may not do an "Aliu" on him and he could also become the big man in Ogyakrom. So it did make a lot of sense to accept the nomination.
I recall his first appearance on a platform at a rally in Sekondi. He looked like a rabbit in headlights. Even the kangaroo pump was so unlike the ones around him. It was obvious that this was a young man who had a lot to learn. But each and every Ghanaian including myself could not take away from the credentials of this fine find! Read his CV and turn green with envy. But why would he accept to be the number 2 to the Nearly Man unless he knew that it was one way traffic. Folks, I am harping about principle and standing up for your principles.
I recall that a certain Kennedy Agyepong, Honourable, who had a penchant to make very unfortunate statements in the Presence of Yewura in broad daylight and in the world's glare, declared immediately Bawumia was announced that there was no way he could be acceptable as a Vice Presidential candidate. He said a lot more but I cannot burden you with them at this moment. But indeed, some disparaging remarks about Bawumia's ability to garner votes for the party and the fact that he was a rank outsider and people who had suffered for the party deserved a lot more than this young upstart.
Then Assin Honourable threw down the gauntlet. If the party dared to go ahead with a proclamation that Bawumia had been accepted, he, Honourable Kennedy Agyepong and his army of party faithful will never accept it. Guess what we saw days later. This same Honourable, holding the hand of the self-same Bawumia, on a platform in Takoradi, proclaiming him as the heir apparent to the Nearly Man. Man, where art thy principles?
Accepting the position of running mate to the Nearly Man obviously came with risks. At the time, none evaluated the risks because there seemed to be no risks. But there were risks, but the Youngman may have considered and discarded them, or considered them and considered them so insignificant and improbable that they could not happen. Those were the times when no elephant, or at least the big fat ones upstream never considered this: WHAT IF UNCLE FIIFI WINS? Let me digress a little. Come clean. How many of you considered this possibility? When I kept firing this possibility back at my own peers and watering hole mates at Adomaa All Stars, everyone called me nuts.
If only Bawumia had considered this possibility. Then the imponderable has happened. The Nearly Man lived up to his billing and the dream died a rather slow and tortuous death. Seems nobody explained the issues to His Near Excellency Bawumia. Contract or no contract, when you accept to be a running mate in a national election in Ogyakrom and you mount platforms articulating the dearth of ability of your opponents who are now running the country to run the economy AND YOU ARE DEPUTY GOVERNOR OF THE BANK OF GHANA…..
When you do it not once but on a daily basis throughout the campaign? You questioned the ability of Uncle Fiifi and John M to run the economy due to a lack of ideas and competence way below yours and that of the Nearly Man. YOUR NEAR EXCELLENCY BAWUMIA, THEN THE LEAST YOU CAN DO TO YOUR FINE SELF AND THAT OF YOUR VERY POTENT MADAM AND ALL WHO BELIEVED IN YOU IS NOT TO ATTEMPT TO GO BACK TO YOUR POSITION AS DEPUTY GOVERNOR OF THE BANK OF GHANA. But Frankly, by your own actions, you have made your position untenable. When I heard the news that you had gone back into your office, I told myself that it was akin to Uncle Fiifi saying that if he were IRS boss and had lost the election as running mate to Papa Jay, he could go back to his job as Commissioner because he took a leave of absence to go play some games. Agya Bawumia, I am a lawyer and I can offer you free advice. Whatever contract you have can be terminated lawfully. Any government which is not abongo and you can bet your last Ghana cedis that Uncle Fiifi will not run an abongo government, just has to study the terms of your contract and ease you out of that position and no tears should be shed.
You see, Uncle Fiifi has a lot on his plate in these few days since he became His Excellency. Please do not add your stale food to his plate. In the name of Chineke, please go! That will not only be the decent thing to do. That will be the right thing to do. On grounds of principle, you cannot continue to hold unto that office because of a claim that you have a contract. The elephant's disregard for principle led it into the bush.
This is one fight you will not win because your removal does not have to be political. It can be legal. So if you insist on being the first stubborn cat of the new dispensation, I will entreat Uncle Fiifi and his transition team to ease you out of that office in as political sweet and legal way as they can AND FAST!!! I wept for you because I told Gyekyewaa that it was a poisoned chalice you took. You have drunk it. Willingly. Now you have to go!!!, Please!!! You could be of immense assistance not only to the elephant but to mother Ghana in any other capacity bar the running mate. But that's what you got though you may not have sought it. It's the price of conscientious stupidity, denominated in new Ghana cedis. You have so much potential. Your life is ahead of you. Do not dream of a life in politics. Chase your career outside the Bank of Ghana. You will rise again. Uncle Fiifi is the Abraham Lincoln of Ghana politics. When you look at him now, all the picture does is to inspire you. "Anidaso wo ho ma obia!!! So just do not make them get you out. Walk out with your head high. If you don't and they come and throw you out legally, you would have lost face twice in a very short time. Your contract has termination clauses. It will and should be activated. And if you ask those deceiving you that you may be able to carry this cross to Golgotha, know that recently Antie Iris delivered a judgment buttressing Ghanaian case law that employers do not need to assign reasons for termination. You bought wood, nails and hired a carpenter to mould a cross for you. Just bear it and spare us another hypocritical tirade that Osono would have allowed a Deputy Governor John Mahama back into Bank of Ghana after colouring yourself so nicely in elephant clothes. How can you be the manger of monetary policy for the same people whom you felt were incompetent to run Ghana' economy? Whether weather, you have to go. Either you do it or they do it. But there must be a going AND FAST!!!
And oh, never forget that, "when you strike at a king, you must kill him". Gyekyewaa, myself and the two musketeers and Jerry ( I swear my akonta named his kid after you know who), their cousin who has joined the squad on holidays from Crawley all wish you well. Just before you leave, you can do the Terminator to your office pals and say…."I shall be back". Chineke guide and guard you, whether weather!
Credit: Joe Aboagye Debrah Esq.
www.osimidairies.blogspot.com
P/S: Coming up, Yewura, the Nearly Man, Alan K, Police-Politicians, Agya Mac and the Destroyers and others whose ability to snatch defeat from the jaws of victory has been immortalized by Uncle Fiifi's ascension to the house that Yewura built. Ghana is fascinating!!!