I Conceded Defeat For Peace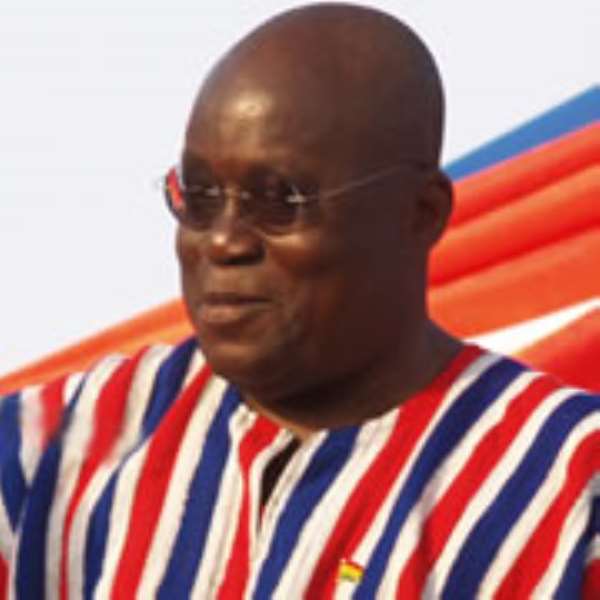 NANA ADDO Dankwa Akufo-Addo, flagbearer of the New Patriotic Party (NPP) in the 2008 presidential election, has indicated that he conceded defeat to avoid a bloody clash between supporters of the NPP and National Democratic Congress (NDC) as happened in Kenya and Zimbabwe.
He stated that though numerous irregularities characterised the election, he had to accept the outcome to allow peace to prevail in the country and to push the nation's development agenda forward.
Nana Akufo-Addo made this assertion in an interview on North Star Radio, a local radio station in Tamale, during his thank you tour of the Northern region.
He noted that the nation was totally divided for some apparent reasons and appealed to the citizenry to put behind them their differences and unite for the sake of national cohesion.  
According to Nana Addo, he and President John Evans Atta Mills have been good friends since their school days and assured the nation of his commitment to offer him the needed support to move the nation forward.  
On suggestions that he should be retained as the party's flagbearer for the 2012 elections, Nana Addo said he would have no option than to appeal to the leadership of the party and delegates to use their discretion. 
Addressing a well attended rally at the Zogbeli Block "B" school park later, Nana Akufo-Addo thanked the electorate, especially party loyalists in the region, for their support during the elections but impressed upon them to stay focused with the hope that power will surely return to the NPP come 2012. 
Jake Otanka Obetsebi Lamptey, Yaw Osafo Maafo, Mustapha Hamid and Mr. Kyeremanteng Agyarko accompanied Nana Addo on the thanksgiving tour.
From Stephen Zoure, Tamale