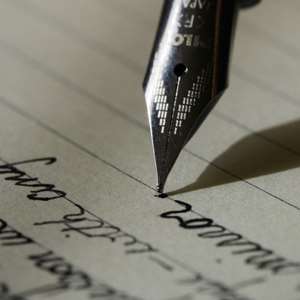 The Ghana Broadcasting Corporation, GBC, is to the ear what rotten meat is to the nose. In terms of content, the place is so broken down it would not be far fetched to rank it amongst campus radio stations where mostly amateurs in broadcast journalism cut their teeth. If you created a list of which Ghanaian institutions glorifies mediocrity, GBC would be top if not number one on your list. But don't blame it on William Ampem Darko, the Director General. The problems have been there long before Willi D surfaced as the head. The rot at GBC is so enormous it would take only radical changes to bring it back into shape.
Ghana is currently experiencing institutional mediocrity, the result of which is the fallen standards in our school system, health, public and some private sectors.
I lost my 4 day old son in August last year at the Komfo Anokye Teaching Hospital, KATH, and after painstaking investigations, I was informed by two senior obstetricians at KATH, after their appraisal of the circumstances that led to my son's death, that I was lucky i did not lose my dearest wife and that my boy could have been alive but for the manner treatment was administered. Fuming with disappointment and self-pity, I sought to investigate further with the view to instituting a law suit against the hospital for ineptitude leading to the death of an infant and endangering life, engaging the services of an incompetent doctor and 30 other counts i can't remember readily. What happened afterward is something I may write about in the future.
This story, I believe is the same in so many homes where relatives and friends have been lost because of ineptitude by some of our doctors. We have institutions that have been driven to bankruptcy equally because they are run by people who know next to nothing. Make no mistake, the country has very qualified people in all the sectors of the economy, people whose expertise when engaged could lead us to economic freedom, but the system is equally clogged up with people who are either poorly trained or just not suited for the jobs they are assigned.
I have heard so many people lament about the lowered standards of broadcast at the GBC, and rightly so because it has become most embarrassing listening to GBC radio or watching GTV. Poorly trained people have been allowed to go on air with very little or no supervision at all.
I worked in the GBC for 12 years at the radio department and almost 3 years hosting a weekly reggae programme on television. Much of my 12 year stay at GBC was in Accra – Uniiq FM, Kumasi – Garden City Radio and Tamale – Radio Savannah. I joined the corporation in 1997, at a time when there was so much to be proud of. We had top notch presenters in the regions and national headquarters and television was equally delightful. You could not miss GTV's broadcasts for anything in the world. Names like Poncho, Fritz Baffour, Lucy Banin, Moses F. Amaning , Kwabena Yeboah and Salma Alhassan became household names in millions of homes across the country and fans spoke their names with relish. I personally sharpened my raw knack for broadcast journalism on the coattails of people like The Grand Master -Godwin Avenorgbo, the late James Amartey, Cyril Acolatse, Charlie Sam, Ahmed Baako Alhassan aka Sasco, Rogking Clottey, Baba Adam Saddiq, Sam Amadu the Ranking Jolly DJ and Suleiman Zakari. These were broadcasters who could match any top ranking BBC or CNN broadcaster toe to toe in those good old days. I owe my small success in broadcasting to these great personalities who painstakingly inspired and helped me in one way or another in my career and I still keep in touch with most of them particular the Grand Master and Adam Saddiq.
I feel a lot of sadness looking at the GBC we grew up to love so badly deteriorate to the extent that some of us, and I believe many Ghanaians feel irritated listening to GBC and have resorted to satelite radio and television or Joy FM for local news, magazine and talk shows. Apart from programmes in the various local languages in the regional stations, there's virtually nothing worthy of any serious person's time on GBC's FM stations. It is a sinking ship and would have sunked but for programmes like Every Day English, Workers Link, Sports Highlights hosted by the indefatigable Kwabena Yeboah and to a very small extent the major news bulletins. My own television programme Jammin Reggae, leaves very much to be desired because of the packaging and that is so because the director of the programme feels he's been in television long enough for me to suggest how it should be packaged. So you have wonderful material being poorly packaged. GBC still has a handful of seasoned broadcasters, they just can't be bothered and have resorted to redeeming their hard won acclaim by keep away from on air appearances. What is the point in sharing stage with amateurs who would not attempt to to learn the ropes before exposing themselves to public ridicule.
Some of the voices allowed on radio are very bad enough to send you looking for the next available station. The voices and presentation are so amateurish you just can't help but immediately tune out. There's complete disregard for grammar, pronunciation and ethics and the choice of music leaves very little to be desired.
The NDC and NPP are very responsible for the mess at GBC. The salaries in the past two decades are just not good. No real efforts were made by both administrations to solve GBC's woes and the problems festered when the NPP took over in 2001. The party came with its people including its set of amateur presenters, most of whom have become albatrosses around the corporation's neck because they were unreservedly not cut for the job. Broadcasting is about training but most importantly about talent and creativity.
People have made all manner of suggestions as to what should be done to reinstate the corporation's embarrassing position. Many have suggested that the D-G should be fired. But i'm afraid Ampem Darko is not the problem. Firing Ampem Darko would simply exacerbate the problems. It would be a political decision and politics would not wean GBC from its already politically inflicted problems.
First William Ampen Darko is not a broadcaster . GBC has 10 regional FM stations and one television channel. Willi has to take oversight responsibility of all the regional directors, administration and other commitment that come with the job. The only way he can monitor is by marketing research or reports he gleans from his lieutenants - deputy director general, regional directors and heads of departments who have to give him technical advice and suggestions. So if broadcast standards have fallen, the heads of particularly divisional heads would have to roll have to roll.
Willi is a very listening Director General who looks at things from a business perspective. With his approach to running the corporation, he can be credited with the financial success story of GBC even though there still can be a lot of improvement. He is marketing oriented and it is reflected in the now better looking edifice of GBC. The structures used to be very abandoned and filthy . If for nothing, Willi has made the building alone attractive to business but for the heavy and unnecessary military and police presence. Apart from Godwin Avenorgbo, who gave bonuses to his staff after breaking sales targets when he was regional director in Kumasi, Willi D as far as I remember is the first Director General to give freebies in cash and kind.
The very crucial problem stifling GBC 's growth is the crazy salary structure. GBC is one of the most under paid institutions in the whole of Ghana. It is outrageous we expect GBC to live up to its name when people are nearly treated as slaves. The take home pay is so bad you can't even buy a car on it. An editor earns as little as $200 a month (that's a little under what i make as a postman in a week in the UK). What is happening is perhaps a very subtle way of protest by middle level managers of the corporation who would not put in extra effort to make things right because they are underpaid. You cannot keep a Rogking Clottey, Nana Yaa Ofori Atta or Matilda Asante with that kind of pay. It is insulting to the person's expertise. People in GBC from top to bottom are suffering and that is the reality. Their innovations have been stymied and snuffed out of them by inhuman salary conditions. You certainly do not expect an ill motivated editor or programmes manger to worry about scooping a story. As a matter of fact, no one cares whether GBC breaks the news first. It doesn't happen at GBC. No one cares what goes on air and what is put on the corporation's website. People stopped giving in their best when they had really nothing to show for their service to nation. Some of us survived it because we just can't play second fiddle. I do not see the reason why we should copy stories from BBC and CNN when the news makers – either in Africa or Europe – are just a phone call away. The last time I suggested to a senior editor to arrange to cover the elections in the USA, he said to me, "we can't even send a reporter to Togo, our neighboring country." People are not ready to take risks, try something new and go out to compete. They would rather play second fiddle. For me, you either had to soar above the rest of your competitors or find something else. I personally spent millions of my own money on listener research and production cost for my programmes. About 90 per cent of the telephone interviews I conducted over a six year period with global politicians and artists came from my pocket (my colleagues thought i didn't know what to do with my moeny). GBC doesn't reimburse you and does not care whether or not you spoke bad English or the content of your programme is rich. You just have to watch listen to Uniiq FM or Watch GTV and you would know what i mean.
Many of the sectional directors and heads are spent forces and have to be bought off. It is unacceptable to preside over mediocrity. Many of the on air presenters would have to be bought off too. They are just not cut for the job and no amount of training may transform them. People who can deliver have to be poached. Recommendations for the new universal salary scheme has to take effect immediately. And finally the rather half hearted and unassertive workers union has to be recomposed to make room for assertive and smart members. If Ampem Darko survives the barrage of calls for him to go, it would be a victory for democracy and an enforcement in the message that the rulling National Democratic Party is so different and more democratic than the NPP. I trust professor Mills to keep Willi D in the spirit of all inclusivenss unless there are compeling reasons to justify his sacking.
RAS MUBARAK, UK. [email protected]