Overhaul judiciary- Otibu-Asare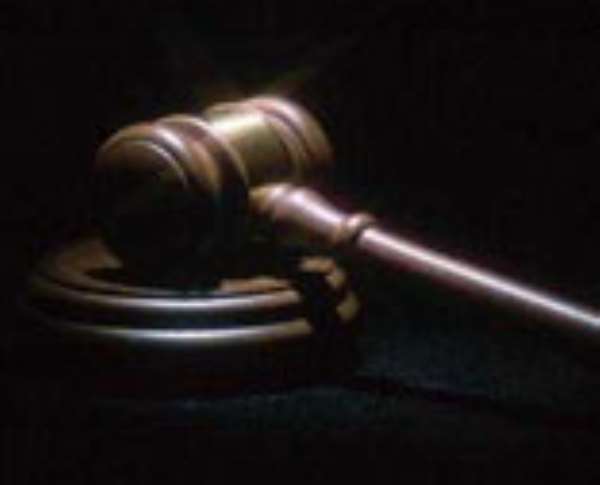 Dr. Dee Otibu-Asare, Chief Executive Officer of the West Africa International Magazine on Friday appealed to the new government to appoint only level-headed patriots to form part of the President's all-inclusive government.
He commended President John Evans Atta Mills for stating in his inaugural address that he will pursue a consensus-driven agenda and for which reason, his administration would give recognition to compatriots from other political parties.
Dr. Otibu-Asare, who was speaking at the 3rd West Africa International Awards of Merit Ceremony warned government not to appoint NPP supporters who see nothing good in the NDC since they will only sabotage the policies of the new administration.
He also called on the government to overhaul the judiciary.
"Their performance under Kufuor's regime was very disgraceful and therefore the bad eggs among them must be uprooted with immediate effect," he said.
Dr. Otibu-Asare said the award was instituted to honour West African Companies and few Ghanaian parliamentarians that have made the various sectors they operated in, proud by their extra-ordinary and distinctive achievements.
Professor Edward Akaho, Director–General of Ghana Atomic Energy Commission said there was the urgent need for a comprehensive cancer care programme in the West-African sub-region.
"There is an upsurge of cancer in the world; up to 15 million people will be diagnosed with cancer in the year 2015 with a significant increase of incidence in low and middle-income countries," he said.
He appealed to government to support the establishment of radiotherapy and nuclear medicine facilities, cancer research and the training of radiotherapy professional.
Awards were presented to Mr. Joe Osei-Owusu and 10 other re-elected Members of Parliament for their immense contributions to the economic and social development of their constituencies.
Among them were, Mr.Alban Bagbin, Mr. Kuntu Blankson, Mrs Juliana Azuma-Mensah, Professor George Gyan-Baffour, Mrs Cecilia Dapaah and Madam Sena Dansua.