Ato Conduah: Sacking Bawumiah will be illegal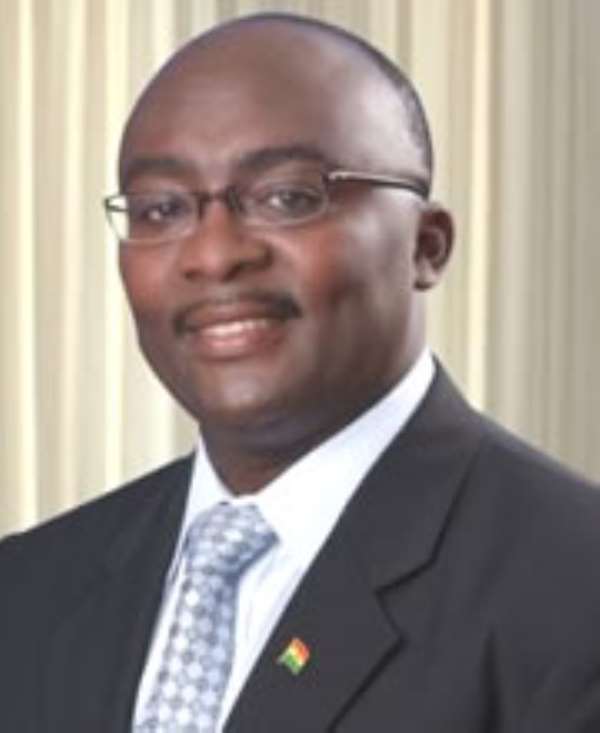 A management consultant, Ato Conduah says any attempt to force Dr. Mahamudu Bawumiah, Deputy Governor of the Bank of Ghana out of office will be in contravention of the Labour Laws.
Even though Dr. Bawumiah's contract with the bank officially ends in June next year, sources close to Joy News say he is being haunted out of office.
According to the sources, Dr. Bawumiah has been served notice to either resign or be fired without recourse to his contract.
He was vice-presidential candidate of the New Patriotic Party in the fiercely contested December elections, compromising his neutrality and allegiance, now that a new party, the National Democratic Congress is in government.
But Mr. Conduah believes threatening him out of office is not the way to go.
He has suggested that Dr. Bawumiah be bought out of the remainder of his contract as is done in all respectable democracies.
He noted the labour laws in Ghana have clear procedures in severing contracts with public and civil servants, adding that Dr. Bawumiah could seek remedies for unlawful dismissal.
Mr. Conduah argued that even though Dr. Bawumiah's political inclination is opposed to the NDC government, his activities as vice-presidential candidate was not inimical to the interest of the state.
In a spirit of reconciliation, Mr. Conduah has urged President Mills to ensure proper negotiations with the deputy governor in order not for his contract termination to be subject for media discussion.
"The way of changing governments in the country leaves a sad taste in my mouth," he lamented, suggesting that rules of engagement for public and civil servants be codified to prevent unnecessary political rancor during periods of transition.
"When these laws are enacted then the appointees know when they are appointed and when they will leave office," he concluded
News of the possible dismissal of Dr. Bawumiah has provoked diverse opinions from several quarters.
Prof. Atsu Aryee, Political Science lecturer at the University of Ghana says Dr. Bawumiah is no longer a technocrat but a politician and should not be allowed to continue with his contract.
Given the sensitive nature of the position, Prof. Aryee advised that the deputy governor leave gracefully without being prompted to do so.
He stressed Dr. Bawumiah's clout of independence has been dented and should not be allowed to stay on.
It will be in his own interest to resign, he said.
On the contrary Mr. Yoofi Grant, an associate of Dr. Bawumiah has called on the Mills administration to rise above partisan politics and make good his promise of an all-inclusive government.
He dismissed the perception that Dr. Bawumiah could sabotage the policies of the NDC, saying he would be working closely with other qualified personnel of the bank.
He however conceded that he would not be surprised if the contract of Dr. Bawumia is terminated.
Even though the comments on what to do next with the deputy Bank of Ghana governor was varied, his competence and qualification for the job was never in doubt.
Story by Nathan Gadugah