Re-engineering in police purely administrative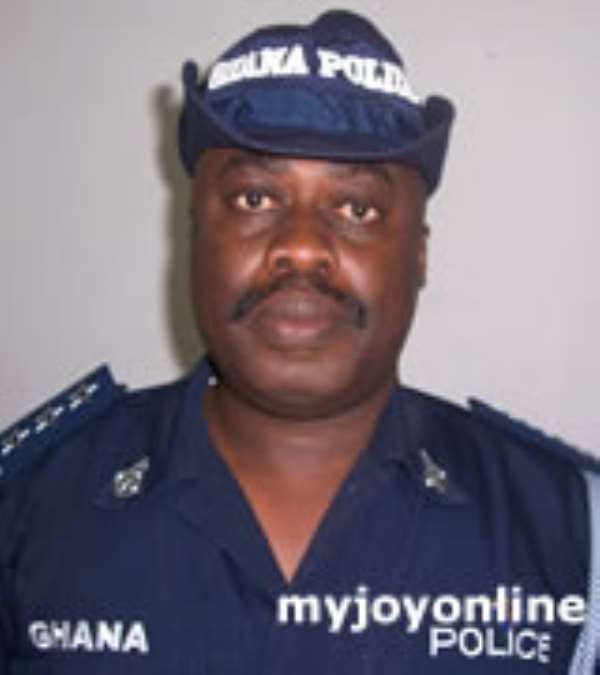 Listen to DCOP Kwesi Ofori on new postings in the police
Acting Public Affairs Director of the Ghana Police Service, DSP Kwesi Ofori has assured that ongoing appointments in the police service have no political undertones and are purely administrative restructuring.
Kwesi Ofori told Joy News that the new postings have only coincided with the change in the political leadership of the country, but they are being undertaken by the Inspector General of Police as his sole prerogative, supported by members of his administration.
DOCP Bernard Derry, Volta Regional Police Commander, is moving to head the Police Workshop in Accra, DCOP Rose Atinga Bio now heads the Volta Regional Command, while Ashanti Regional Commander, DCOP Kwaku Ayensu Opare-Addo has been transferred to Headquarters, Accra, where he is currently unassigned. ASP Bright Oduro, Deputy Accra Commander, now heads the Ashanti Regional Command.
"The postings are purely administrative and have no political inclination," Kwesi Ofori told Joy News, explaining that the postings have been "done fairly and have nothing to do with politics."
"It is just unfortunate that the postings coincided with our transitional period from one government to the other but I can confidently say that the transfers were done according to our rules and regulations," he maintained.
DCOP Bernard Derry has expressed misgivings about his new post, viewing the entire exercise either as a demotion or victimization. Derry expressed doubts about what role he is expected to play at the Police Workshop where he is to manage mechanics, carpenters and other tradesmen in the service.
Kwesi Ofori however explained that Mr. Derry's posting is in no way a demotion, but he is expected to bring his rich experience in administration to bear on the activities of the Workshop, described as the nerve centre of police operations.
"Mr. Derry's posting to the Workshop is not an attempt to demote him. That is the nerve centre of our operations that facilitates our movements and our operations throughout the country."
Story by Isaac Yeboah