Election taskforce commends political parties in Yendi, Mion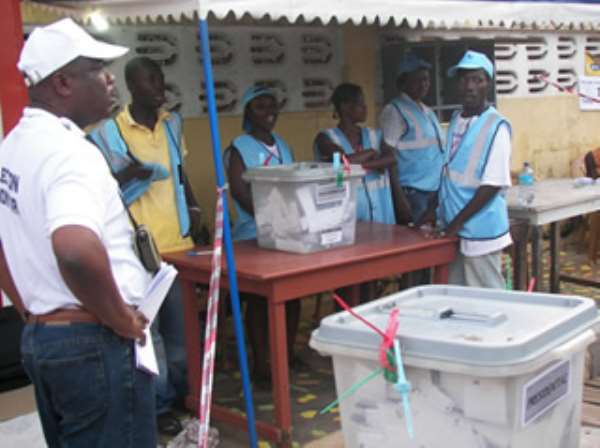 Chief Superintendent Patrick A. Sarpong, Yendi Divisional Police Commander, has commended political parties and their supporters in the Yendi and Mion constituencies in the Northern Region for ensuring peace in Election 2008.

He said although there were fears that elections in the Yendi constituency in particular was going to be violent because peace in the area was fragile.

Chief Supt. Sarpong was addressing a meeting of the Yendi Municipal Electoral Security Taskforce, officials of the National Democratic Congress (NDC), New Patriotic Party (NPP), Convention People's Party (CPP), Democratic Freedom Party (DFP) and representatives of independent candidates that participated in the last elections, at Yendi.

He praised the election taskforce for ensuring peace, before, during and after the elections.

Chief Supt. Sarpong advised the people to always distinguish between government property and private ones in order not to do anything to disturb the peace in the area.

He asked the people to allow the municipal, metropolitan and district chief executives to work until the appointment of new ones.

Chief Supt. Sarpong appealed to participants at the meeting to continue working as a team to ensure lasting peace for the development of area.

He advised NDC supporters who would celebrate the party's victory to do so peacefully without provoking their political opponents.

Chief Supt. Sarpong asked the people to report all criminal acts to the law enforcement agencies and not to take the law into their own hands.

The commander of the Military Detachment in the area, Captain Ben Boamah appealed to the people to promote peace and unity for development.