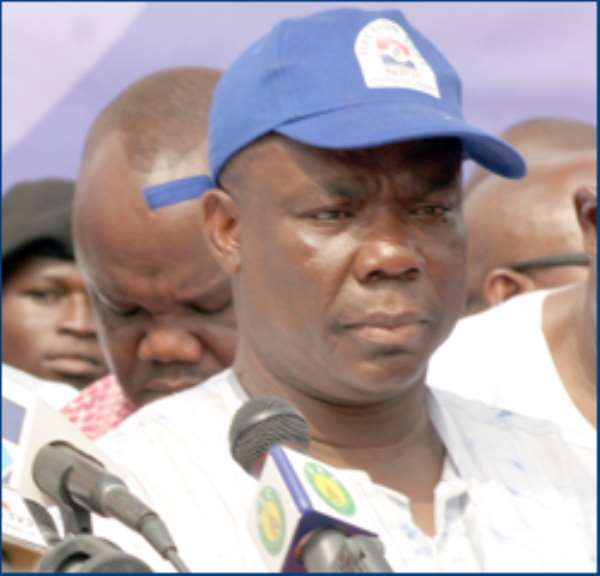 Mc Manu SOME MEMBERS of the New Patriotic Party (NPP) in the Northern region are reportedly under siege following continuous threats and attacks by some people believed to be members of the ruling National Democratic Congress (NDC).  
Some NPP faithful at Changli and victims of the recent clash in that area have fled to other parts of the region while others have remained indoors since.  
Armed Police personnel are on 24-hour surveillance in houses belonging to NPP members in the area, to forestall further attacks but it is alleged the hoodlums are arming themselves to the teeth to launch another attack on the residents.  
A resident who pleaded anonymity expressed worry that even with the presence of the police threats were still coming, and added that he was reliably informed that their attackers were waiting for the departure of the police even if it would take a century, for them to launch another attack.
The deputy regional secretary of the NPP, who had his share of the brutality over the weekend, told DAILY GUIDE there was simmering tension in the town as anyone in NPP colours was a possible target.  
It would be recalled that prior to the run-off several houses, homes and individuals were targeted to be attacked by some persons believed to be supporters of the NDC, especially in the Tamale municipality.
Meanwhile the Northern Regional Police Commander, DCOP Ofosu Mensah-Gyebuor has reiterated that the police administration would not spare any individual who attempts to take the law into his or her own hands.
From Stephen Zoure, Tamale