Executive assets transferred to new government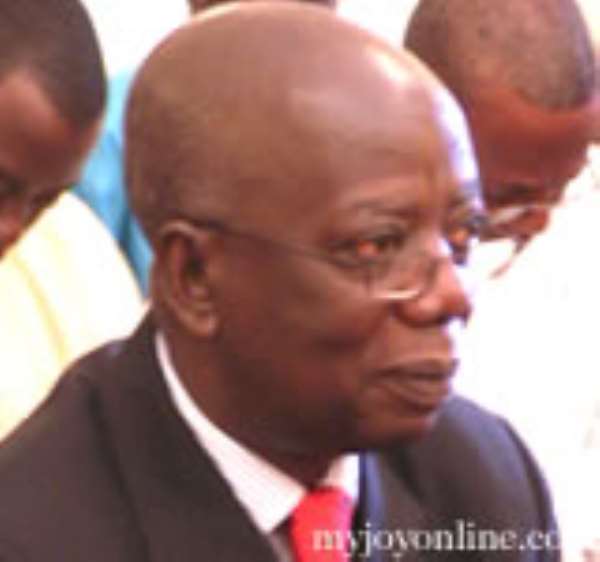 Listen to Kwadwo Mpiani at the handing over of state assets to new administration
After days of uncertainties, all presidential assets have been transferred from the J.A. Kufuor-led government to the new government led by President J.E.A. Mills.
The current seat of government, the Christianborg Castle and the Golden Jubilee House are among the assets transferred to the government.
After hours of deliberation between the two transitional teams, the former Chief of Staff, Mr Kwadwo Mpiani handed over documents on the assets to the leader of the government transitional team, Dr. Don Arthur.
Presenting the documents, Mr. Mpiani expressed the hope that both the incoming government and the out-gone one will continue together in the interest of the nation.
"It is my prayer that at the end of it all we will live as one people, one nation the essence of which is the development of the country, the peace of its citizens the safety of its citizens. I believe all of us here believe in this."
He stressed the need to handle the transition in an orderly manner.
Receiving the documents, the Chairman of the Executive Assets Transfer Committee, Dr. Don Arthur, expressed the hope that officials of the former government will avail themselves for clarification if need be.
Meanwhile President Atta Mills will not be using the Jubilee House anytime soon contrary to wide expectations.
An Aide to the president, Koku Anyidoho told Joy News a desk will be set up for the President at the Castle on Tuesday, from where he would be operating.
He said the Jubilee House was not completed and there was no need to rush to the place.
Story by Malik Abass Daabu