US abstains from UN vote on Gaza cease-fire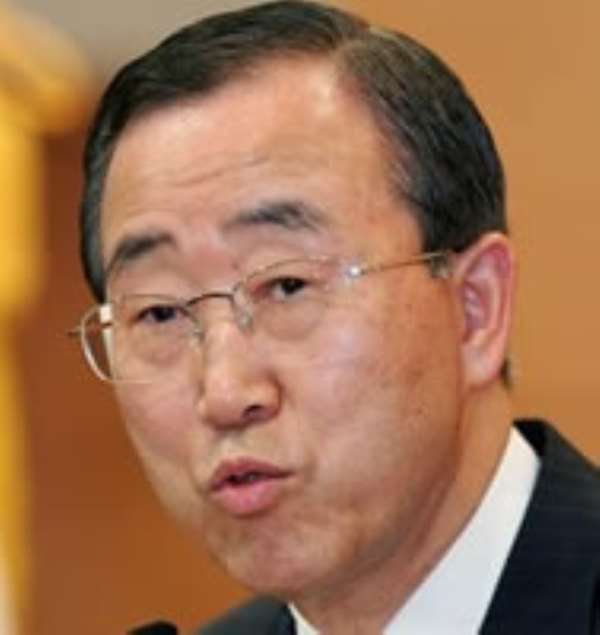 The United States says it supports a U.N. resolution that calls for a cease-fire in Gaza but abstained from the Security Council vote because it is awaiting the outcome of Egyptian-mediated talks with Hamas and Israel.
Thursday's 14-0 vote came on the 13th day of an Israeli air and ground offensive against the Islamic group Hamas which rules Gaza and has been launching rockets and mortars into southern Israel for years. It followed three days of intense negotiations between ministers from key Arab nations and the council's veto-wielding Western powers — the U.S., Britain and France.
The text of the resolution was hammered out by the United States, Israel's chief ally, and by Arab nations that have ties to Hamas and the Palestinians in the Israeli-occupied territories. It calls for "an immediate, durable and fully respected cease-fire, leading to the full withdrawal of Israeli forces from Gaza." While the call is tantamount to a demand on the parties, Israel's troops won't be required to pull out of Gaza until there is a durable cease-fire.
Secretary of State Condoleezza Rice said the United States "fully supports" the resolution but abstained because it "thought it important to see the outcomes of the Egyptian mediation," referring to an Egyptian-French initiative aimed at achieving a cease-fire.
The U.S. decision not to block the resolution has provided the Security Council with "a road map for a sustainable, durable peace in Gaza," she said.
"I believe that it is those efforts that will ultimately help to lead to a durable cease-fire ... but to a sustainable peace in Gaza, and we must all support the Egyptian efforts," Rice said.
Israel and Hamas were not parties to the vote and it will now be up to them to stop the fighting.
"We are all very conscious that peace is made on the ground while resolutions are written in the United Nations," British Foreign Secretary David Miliband said.
Palestinian Foreign Minister Riad Malki told reporters he was "not happy" and had expected all 15 council members to vote for resolution. He said Palestinians are concerned that Israel will delay a cease-fire for several days and expand its attack to new targets in Gaza.
Israel "must immediately implement this resolution," Malki said. "The moment that they do so, I believe that Hamas will do the same."
Malki is a member of moderate Palestinian President Mahmoud Abbas' government, whose authority extends only to the West Bank after rival Hamas violently took over Gaza in June 2007.
Israeli U.N. Ambassador Gabriela Shalev did not comment directly on the call for an immediate cease-fire, saying the international community must focus its attention on the cessation of "Hamas terrorist activity and make clear that a terrorist organization can never be a legitimate leadership."
"The past eight years have taught us that an arrangement must be fully respected and secured, including the total cessation of rocket fire and smuggling, in order to be durable and to allow the possibility of lasting peace," Shalev said.
With Palestinian civilian casualties mounting, the Arabs were under intense pressure to get a resolution — and several diplomats said they wanted it before Friday prayers at mosques in the region.
As of early Friday, about 760 Palestinians, at least a quarter civilians, had been killed along with 13 Israelis.
The resolution calls on U.N. member states "to intensify efforts to provide arrangements and guarantees in Gaza in order to sustain a durable cease-fire and calm, including to prevent illicit trafficking in arms and ammunition and to ensure the sustained re-opening" of border crossings.
This is a weaker statement than Israel sought, and the U.S. would have liked. There is also no mention in the resolution of an "international observer force" proposed by the Arabs — and the word "Hamas" was dropped during the negotiations.
The resolution "condemns all violence and hostilities directed against civilians," calls for "unimpeded" humanitarian access to Gaza, and welcomes the initiative to open "humanitarian corridors." It urges international efforts to provide humanitarian aid and rebuild Gaza's economy.
Shortly before the final day of U.N. negotiations began, Israeli envoys went to Cairo and held talks with Egyptian officials on an initiative by the presidents of Egypt and France that calls for a temporary truce. Hamas militants have yet to commit to coming to Cairo for talks and said they have major reservations about the plan.
Egypt's Foreign Minister Ahmed Aboul Gheit told the Security Council his government was "totally satisfied" with the resolution and would "spare no effort" in dealing with the parties to restore calm and revive the peace process.
A joint statement issued by Palestinian groups based in Syria's capital Thursday rejected the Egyptian-French initiative, saying it would undermine Gazans' resistance and give Israel "a free hand" to continue aggression.
Hamas is normally a member of the coalition, but it wasn't clear if it signed the statement. Hamas officials in Syria were not available for comment.
Israel's government said Wednesday that it viewed the Egyptian-French proposal positively but stopped short of acceptance.
The Egyptian-French initiative aims to achieve a "lasting halt" to the fighting and a pullout of Israeli troops along with a cessation of militant rocket fire into Israel and arms smuggling to Hamas, French Foreign Ministry spokesman Eric Chevallier said.