Farmers Congratulate Mills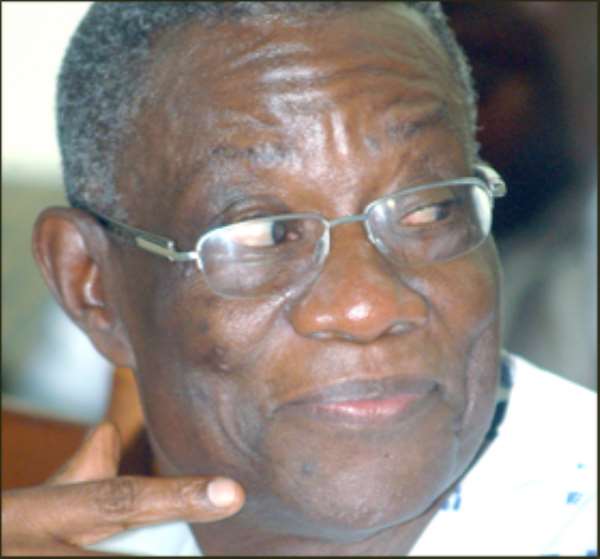 President John Evans Atta Mills The National Farmers and Fishermen Award Winners Association of Ghana (NFFAWAG) extends its congratulations to Prof John Evans Atta Mills for winning the 2008 Presidential election and looks forward to working with his administration to ensure food security in Ghana.
NFFAWAG also congratulates all newly elected and retained Members of Parliament and looks forward to working with them closely.
The association expressed its appreciation to the leadership of the National Democratic Congress (NDC) for the able manner in which it had conducted itself before, during and after the elections.
"We congratulate President Prof John Evans Atta Mills and we want to state that NFFAWAG is prepared to work closely with his government to dialogue on shaping the future of the country's agricultural sector," Phillip Abayori, President of NFFAWAG said in a statement issued in Accra yesterday.
He said the NDC's victory is based on the fact that the party had overwhelming support in the fishing and farming communities of the entire country, and stressed that "the farmers and fishers in Ghana expect the NDC Government to take a critical look at the agric sector.
 "Farmers and fishers, like all Ghanaians, have a list of issues that they expect the NDC administration to address. We want the government to address problems regarding the country's irrigation system, agric subsidies, machinery, fishing gears, premix fuel, and pair trawling," Mr Abayori added.
He suggested that farmers and fishers in the country be included in decision-making and implementation of government agric policies. 
The President of NFFAWAG further urged the new government to take a critical look at the collapsed rice, cotton, and fibre industries and the Ghana Food Distribution Corporation by revamping them in partnership with the farmers of Ghana. He also called for rapid delivery of credit facilities to the agric sector.
While thanking the Kufuor administration for its leadership and achievements on many important issues, Mr Abayori wishes Prof Mills good health and God's guidance in his tenure of office.
By Felix Dela Klutse