President Mills: Ghana voted Change to Move Foward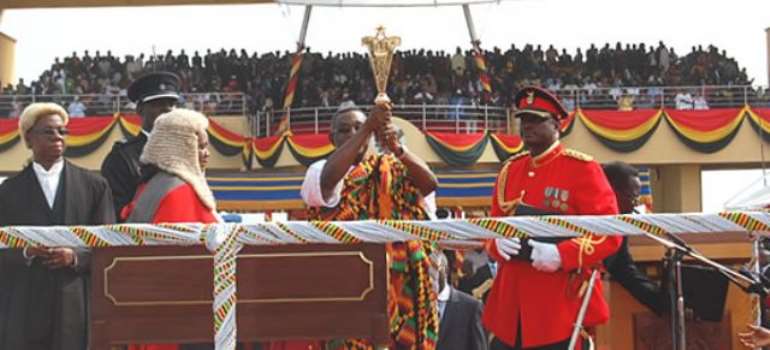 President John Evans Atta Mills says the country has been ushered into a dawn of a new era of change for a better Ghana.
According to him, it is a change for a new direction based on consensus, fairness and equity which will inure to the benefit of the country.
He was speaking at his investiture at the Independence Square in Accra where the Chief Justice, Georgina Theodora Wood, administered official oaths.
His Vice President, John Dramani Mahama was also sworn into office.
President John Evans Atta Mills called on all Ghanaians to put the just ended elections behind them in order to forge ahead in unity.
"There is no NDC Ghana, or NPP Ghana. We now have only one Ghana," he noted, reiterating once more his desire to see a united Ghana since he was pronounced President.
He maintained there will be no room for political vendetta in his administration, adding his government will hit the road running to deliver on their electoral promises and national development.
He said his success or failure will be measured by his ability to deliver on his four cardinal promises of investing in people, job creation, improvement in infrastructure and open and honest government.