Obama says US economy 'very sick'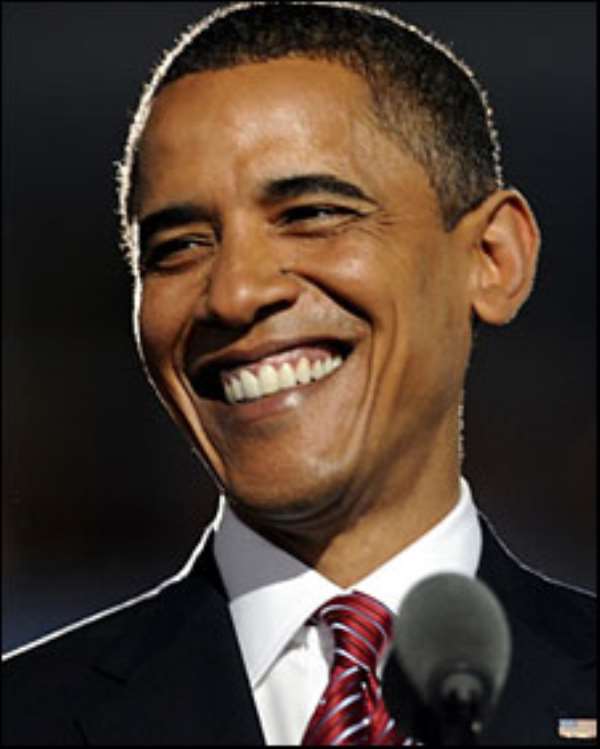 US President-elect Barack Obama has described America's economy as "very sick" and has said that the situation was worsening.
He said he expected that the latest US unemployment figures, due out later this week, would be sobering.
Earlier, he met politicians in Washington to discuss ways to boost the economy and create new jobs.
US media reports say he is planning a stimulus package worth more than $800bn (£551bn), including $300bn of tax cuts.
Mr Obama has said he wants a plan that will create 3m jobs by 2011.
The president-elect hopes to be able to enact the package shortly after his inauguration on 20 January.
"The economy is very sick," he said.
"We have to act and act now to break the momentum of this recession.
"We've got an extraordinary economic challenge ahead of us, we're expecting a sobering job report at the end of the week."
The US Labor department will release its December employment report on Friday and many economists are expecting the jobless figure to rise by 500,000, bringing the total US job losses for 2008 to about 2.5 million.
"Economists from across the political spectrum agree that if we don't act swiftly and boldly, we could see a much deeper economic downturn that could lead to double-digit unemployment and the American dream slipping further and further out of reach," Mr Obama said.
'Very serious situation'
The package is reported to include tax breaks for people earning less than $200,000 a year as well as tax credits for companies taking on additional staff.
Besides $500 tax cuts for most workers and $1,000 for couples, the proposals are said to include tax breaks of more than $100bn for businesses.
The plan is likely to allow firms incurring losses last year to take a credit against profits dating back five years, instead of the two years currently allowed.
Another provision would award a one-year tax credit costing $40-50bn to companies that hire new workers, and would provide other incentives for business investment in new equipment.
In a weekend speech, Janet Yellen, president of the San Francisco Federal Reserve Bank, called for the government to put more money into stimulating the economy.
Mr Obama's economic team has been carving out a plan for several weeks and Vice President-elect Joe Biden said in an interview that the plans had been almost finalised before Christmas.
Mr Obama's spokesman Robert Gibbs said: "We've seen statistics, we've seen Christmas sales, consumer confidence and obviously upcoming job numbers, which underscore that a very serious situation has only gotten worse and isn't likely to get better any time soon."
The president-elect has now moved to Washington from Chicago and his meetings with legislators on Monday were the first formal discussions since his 4 November election victory.
Spending plans
Mr Obama's economic recovery plan depends on swiftly pumping hundreds of billions of federal dollars into the economy to create jobs.
The focus is on tax cuts and government spending that can provide an immediate lift to the economy.
However, the proposals also appear to contain money that might not actually get spent for several years, such as plans to rebuild the electric grid and buy billions of dollars of computers and software for the health care sector.
Some Republican critics say that the Democrats are simply using the current economic crisis to put money into long-term projects now, rather than in a few years when concerns about record budget deficits might threaten the spending.
"It's incredibly difficult to identify things that are valuable in the long run, can be financed in the short run and get the money out the door quickly," said former Congressional Budget Office director Douglas Holtz-Eakin, who advised Senator John McCain's presidential campaign.
Mr Obama's officials have promised a "use it or lose it" rule to force states and localities to spend new federal money quickly to stimulate jobs.
But some commentators say this could prompt local politicians to choose projects that can be built soon, rather than better ideas that might take longer.
"There's a tension here between wanting to do the most meritorious projects for the long term and wanting to do stuff that boosts the economy quickly," said budget expert Bob Greenstein of the liberal Center on Budget and Policy Priorities.