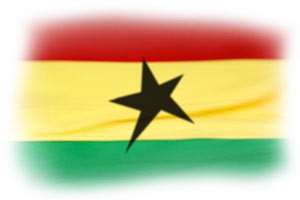 Ghana needs a statesmen - politicians who places themselves at the service of the Nation. Change in government is inevitable. In a progressive country change is constant. A great deal of what we see today depends on what we are looking for. Statesmen from the two top political parties must unite under a single government in the interest of Ghana. Evidence is overwhelming that the choice of the 49% votes of the population is a reality in full operation.
Ghana may be surrounded by alluring opportunities, but corruption and lawlessness in places high and low have resulted in hopelessness for many. The scope of the problems facing Ghanaians is so overwhelming that it far exceeds what one political party can handle. Politicians must hear the voice of Ghanaians and form a good government such as a coalition government. Shun the view of one-party government, there are numerous governing examples showing that one-party rule leads to corruption.
Think of a coalition government (a combination of 50.23% plus 49.77% votes are a formidable combination) in solving the problems facing Ghana, creating a better quality of living for Ghanaians, innovating our economy, health-care, innovating our industries, opening of our markets, and a fair taxation, initiating an effective rural development programs, tackling the problems of unemployment, education, corruption, lawless and crime. A coalition government will best serve the Ghana and its inhabitants, moreover it will help eradicate corruption from the top.
The time has passed when one party rules. NDC must bring the best within its party and that of other parties too, to help form a concrete policy and a good government in the interest of Ghana. Concrete policies cannot be kept by force, it can only be achieved by understanding. Let us never fear to negotiate. After all our parliament does not consist of one party members. "Obstacles are those frightful things you see when you take your eyes off your goal". Statesmen - render your services on behalf of Ghana.
Mr. A.C. Acquah
The Netherlands