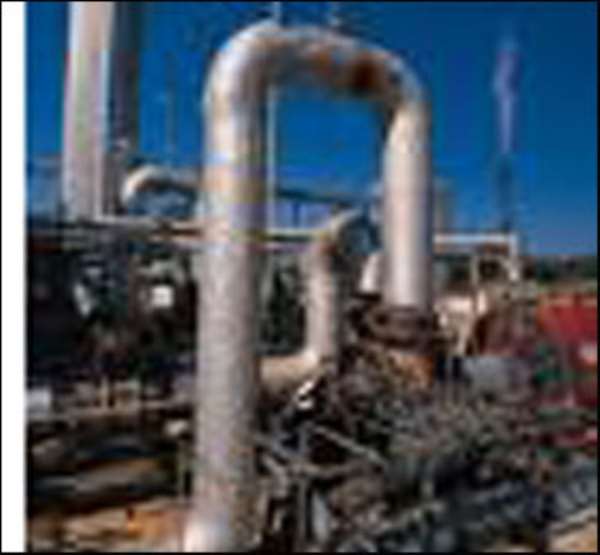 Oil Oil prices rose sharply yesterday, touching nearly $42 in London, amid rising unrest in the Middle East and evidence that OPEC members have begun complying with agreed output cuts, traders said.
Brent crude for delivery in February soared $3.53 to $41.90 a barrel in early trading on London's InterContinental Exchange.
New York's main contract, light sweet crude for February delivery, jumped $3.50 to $41.21.
Prices rose as escalating violence in Gaza raised fears of wider violence in the oil-rich Middle East, traders said.
Israel's attacks on Hamas in Gaza also weighed on the Dollar, making oil cheaper for buyers holding other currencies and in turn pushing up demand for the commodity.
Analysts said the price gains were additionally supported by evidence that the oil producers' cartel OPEC was cutting its output following an announcement earlier this month to do so.
Thin trade due to the year-end holiday season made, however, for some price volatility, they noted.
The jump in oil prices was in sharp contrast to recent trade. The New York contract had slid for nine sessions before reversing direction on Friday while Brent posted its lowest price in more than four years last Wednesday.
Analysts have said that recent US economic data showing that the world's biggest economy and largest energy consumer remains mired in a recession is likely to keep prices under pressure in the short term.
A sharp global downturn has slashed the world's demand for energy, pulling prices sharply lower from record highs above $147 a barrel in July.
New York crude plunged earlier this month to below $33, its lowest point for almost five years.
With recession curbing, the world's appetite for energy, analysts say, prices risks slumping further in 2009.
From Business Desk