Volta NPP and NDC pledge to ensure peace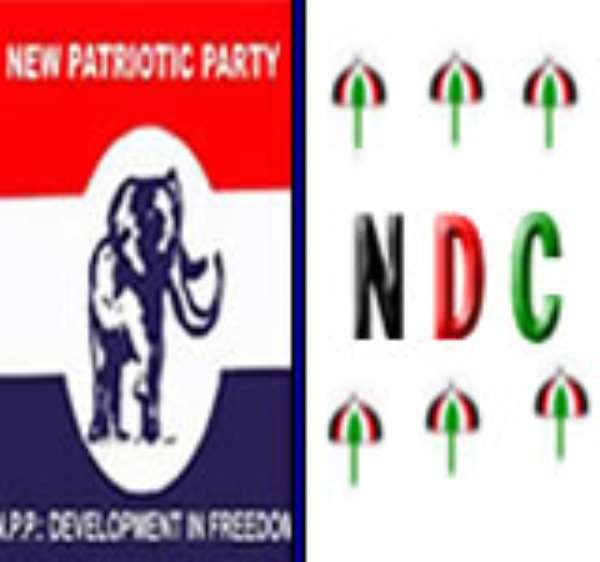 -The leaderships of the Volta Region branches of the National Democratic Congress (NDC) and the New Patriotic Party (NPP) on Saturday pledged to ensure peace during Sunday's Presidential run-off.
Mr Modestus Ahiable, Regional Chairman of the NDC and Mr Johnson Avulete Regional Organizer of the NPP made the pledge at an emergency meeting called by the Volta Regional Police Commander Mr. Bernard Dery.
The meeting sought to calm tension between the two parties following allegations of alleged influx of "strangers" into the region to disrupt Sunday's run-off.
Also in attendance was Ms Elizabeth Ohene a Minister of State at the Ministry of Education and Sports.
"We have no intention of muddying the waters, we have no business with insecurity; it will not help our cause so we will not start anything", Mr Ahiable said on behalf of the NDC.
Mr Avulete on the other hand said; "we are peace loving; our hope is that our agents (NPP and NDC) will work together in peace".
Mr Dery assured both parties that the highest level of security would be maintained at the polling stations and every activity closely watched and anybody, including the Electoral Commission officials who would attempt to manipulate or disrupt the election would be arrested.
"Nobody should attempt touching any ballot boxes tomorrow; you will be disciplined," Mr Dery warned.
"We will not unnecessarily use minimum force against anybody", he added.
He reminded the Parties of their earlier meeting with the Peace Council where it was agreed they could bring agents from anywhere in the country to protect their interests wherever they wanted.
Mr Dery said party agents would be expected to carry Electoral Commission certified identity cards.
He reminded the Parties that the region has won the reputation for ensuring peaceful and orderly elections on December 7 and that reputation should be protected.
Ms. Ohene who went on her knees at stages during the meeting pleaded with the NDC as the most popular party in the region to take steps to calm inflammatory pronouncements from people purported to be speaking on its behalf.