Prof. Atta-Mills, Chancellor of the Run-Off Academy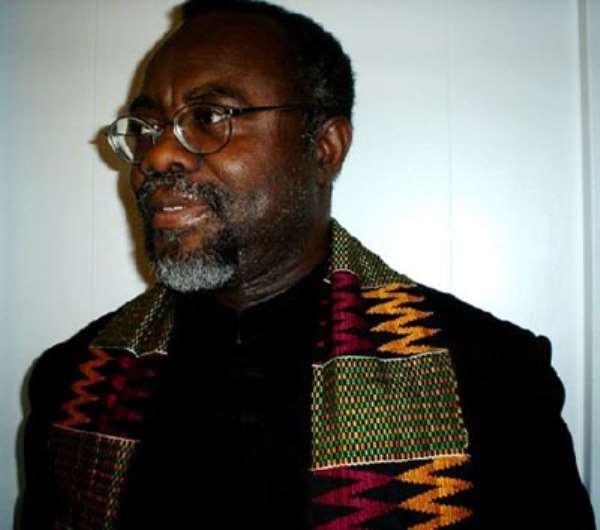 The Ghanaian Times made a big headline splash of it: "Mills Accepts Results" (12/11/08). And just exactly what sort of results are we talking about? The deadlocked results of the most recent Ghanaian presidential election, of course.
What is rather fascinating about this turn of events is that until Election 2008, former Vice-President John Evans Atta-Mills continued to vehemently dispute the results of the 2004 presidential election, in which the former University of Ghana Law School professor was soundly defeated by the now-lame-duck President John Agyekum-Kufuor, by a commanding margin of 52.5% to 46.6% of the total votes cast.
The bizarre aspect of it all is that Prof. Atta-Mills had promptly conceded defeat when it became palpably evident that Ghanaians would rather have this largely academic lawyer return to his old job at the Faculty of Law on Legon Hill than meddle in national politics. Back then, legend has it, his former boss at the old slave castle at Osu, Flt.-Lt. Yor-ke-Garri, had summoned Prof. Atta-Mills to the former's high-walled fortress in the Ridge section of Accra, and over a keg of vintage Apio mixed with nose- and ear-tweaking, managed to get Oguaa Kofi to fatuously retract his earlier public concession of defeat to Kofi Diawuo. And so for the better part of the last four years, the Asomdwoehene has been roaming the country impugning the legitimacy of Election 2004. And if anybody does not believe that the Identification Haircut Peacenik may very well, like his former boss and NDC proprietor, be in dire need of psychiatric examination then, by all means, let that Doubting Thomas seek out the services of a shrink him- or herself.
What is also quite interesting to recall is that in the run-up to Election 2008, Oguaa Kofi was up and about and vehemently swearing between Hell and Dzelukope Junction that if Election 2008 did not go his way, then Ghanaians had better rest assured that he was going to replicate a Kenya-type apocalypse right here in Ghana. That was when the British High Commissioner to Ghana, sensing that this woefully misguided cultural mutt might most definitely be off his rockers, summoned the Yor-ke-Garri toady to his residence, somewhere in the Achimota area of Accra, if we recall accurately. The most embarrassingly infantile aspect of it all was when Oguaa Kofi and my late father's old, plagiarist poet pal emerged from the High Commissioner's residence drunkenly declaring that, indeed, it was he, Oguaa Kofi, and Flt.-Lt. Yor-ke-Garri who had invented Fourth-Republican Ghanaian democracy as we now recognize the same.
What we know for certain is that having been mercilessly thrice-trounced at the polls during the last eight years, Oguaa Kofi has, as is naturally to be expected, become election-shy, just in the same manner that one may be described as being gun-shy. Under the latter humiliating circumstances, it has become all too necessary, even imperative, if one may aptly say so, for the bumbling former tax commissioner to constantly be on the lookout for an electoral draw game at all costs, thus his laudable "graciousness" in accepting the Electoral Commissioner's constitutional decision to conduct the December 28, 2008 presidential run-off election.
In his woefully deluded mindset, Prof. Atta-Mills prefers to envisage the first round of the 2008 presidential run as a goalless draw, instead of it being a complex and delicate game in which the rules of engagement were so niggardly drawn as to give the weaker opponent an illusive semblance of a fighting chance, even as the all too charitable champion, deftly, unobtrusively and patiently waits in the wings in order to, nonetheless, mercilessly deliver the proverbial coup de grace.
In other words, being so clinically obsessed with grasping at the reins of raw power, at all costs, in order to continue with the state-sponsored terrorist activities of Flt.-Lt. Yor-ke-Garri, Oguaa Kofi already envisions himself to be regally seated on the august Kofi Antubam Chair, with the Dzelukope Mafia capo calmly and comfortably, if also sinisterly, seated to his right flank, and the ace Shit-Bomber from Bole-Bamboi occupying the left flank and, of course, Captain Monday Head-Cutter seated directly behind Oguaa Kofi, and the rest of us consigned to "revolutionary" re-education at Nsawam, Teshie Military Range and Ankaful, that is, if we are lucky enough to be deemed to be "retoolable" for boot-camp service under the able tutelage of Gen. Mosquito.
And as to exactly what sort of "change" to expect from the perennial flagbearer of the so-called National Democratic Congress (NDC)? Well, this is what the Ghanaian Times' Mr. R. Harry Reynolds has to relay to us the proverbial Wretched of the Earth, for whose especial welfare and benefit Oguaa Kofi claims to have left Legon Law School in order to more than triple his monthly salary in the name of Probity and Accountability: "He [Oguaa Kofi, of course] promised to present to Parliament during his first 100 days in office, a drastic reduction in the prices of petroleum products and also a drastic reduction in [general] taxes [in order] to give relief to public and civil servants."
Needless to say, what the average Ghanaian voter ought to be asking is this: If it actually takes Oguaa Kofi eight years and three months just to automatically reduce the prices of petroleum products, in facile consonance with the precipitous fall in a barrel of crude oil on the world market, then exactly how long would it take "President" Oguaa Kofi to deal with such fundamental issues of national emergency as food production and distribution, education and health, transportation, industry and the liberty of the subject? Oh, ooh…Oguaa Kofi! "Eye Asem-o!" A matter of great moment, indeed!
*Kwame Okoampa-Ahoofe, Jr., Ph.D., is Associate Professor of English, Journalism and Creative Writing at Nassau Community College of the State University of New York, Garden City. He is the author of "Ghanaian Politics Today" (Atumpan Publications/lulu.com, 2008). E-mail: [email protected]