Ghana's democracy should be anchored in non-antagonistic contradiction – Mahama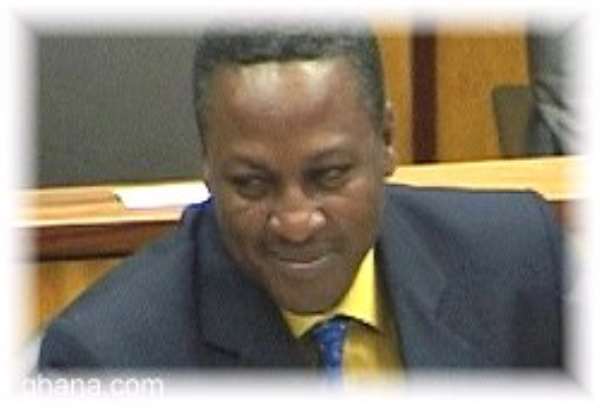 Mr John Dramani Mahama, vice presidential candidate of the National Democratic Congress (NDC), on Wednesday said Ghana's democracy should be anchored on non-antagonistic contradictions, so that leadership could carry the people along with the truth.
He said: "Democracy cannot be secured when it leads the people with mistrust and flagrant abuse of the law."
Mr Mahama, who was speaking at a rally at Daboya, near Damongo, in the West Gonja District of the Northern Region as part of his campaign to galvanize votes to win the December 28 presidential election runoff said what the country needed most was building trust among the people.
"It is necessary to ensure that our actions are rooted in truthfulness. Insulting a political opponent would not put food on the table for the citizenry, and we must all desist from that and gain trust from the people that we want to serve," he said.
He said the way the majority of Ghanaians were raising concerns about the electoral system and attempts by others to rig the elections, missing of ballot boxes and other alleged electoral malpractices, were indications that there was no trust in the leadership.
"All these things are happening because some people think that it is a must to become a leader, but at this era when the electorate is well awake, no one can cheat nature and the intelligence of the voter," he stressed.
"What we should all be concerned with now, is how to unite the country after so many years of polarization, anger, antagonism and the unwillingness to put Ghana first, which would make all of us proud to belong to the nation," he said.
He said all the parties have crafted their manifestos on issues and programmes that would help to alleviate the plight of the suffering people, which could put Ghana on the right path to development.
Mr Mahama, therefore, stressed the need to focus on issues.
He said the NDC had repeatedly explained how it would review the National Health Insurance Scheme (NHIS) and other programmes of the NPP that would make it convenient and progressively achievable and beneficial to all Ghanaians.
He appealed to Ghanaians to assess his character and that of Professor John Evans Atta Mills and draw conclusions as to whether they could manipulate or victimize political opponents, and vote massively for the NDC to win the December 28 run-off.