We will no tolerate unlawful assemby- Police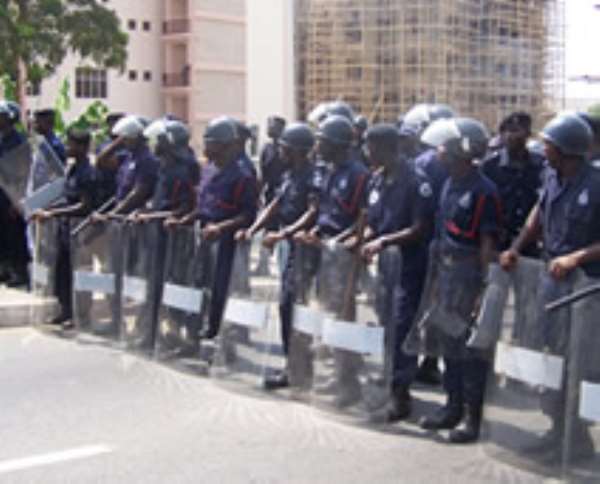 The police say they will not tolerate any "unlawful assembly," not the least from political parties.
Head of police public relations DSP Kwesi Ofori gave the warning after the police dispersed angry NDC supporters who besieged the offices of the Electoral Commission on Wednesday.
They were demanding a nullification of the just ended special voting in the Ashanti Region, citing gross irregularities.
The demonstration clearly violated the public order act which mandates picketers to notify the police five days before embarking on the demonstration.
DSP Kwesi Ofori told Joy News the act was unconstitutional and would not be accepted.
He argued the environs of the Electoral Commission are a restricted area where businesses and other public institutions need a peaceful atmosphere and tranquillity to operate.
He said the country is guided by rules and people must learn to live by them.
He called on political parties and other interest groups to duly respect the public order act to forestall unnecessary altercations with the police.
Even though no casualty was reported on Wednesday's demonstration, tempers were at a fever pitch, with demonstrators, led by Victor Smith and some leading members of the NDC chanting and swearing.
Story by Nathan Gadugah