STC strategise for election/Christmas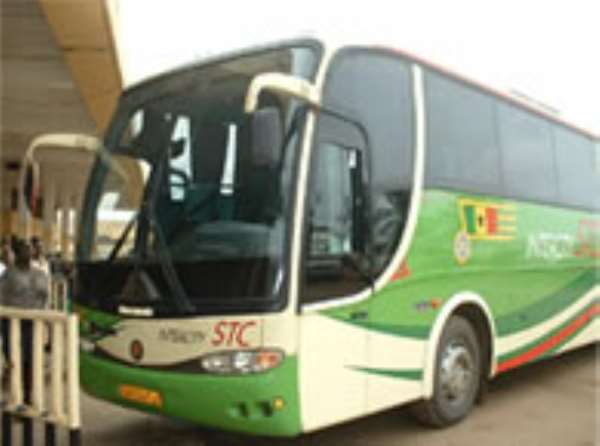 The State Transport Company (STC) has said it will ensure that passengers who use their buses during the Christmas and New year seasons, have the best of service.
Speaking in an interview with the Ghana News Agency (GNA) Mr Reginald Arthur Mensah, the station Manager, said due to the high demand for their services during Christmas, they have re-scheduled their buses to make it convenient for all to travel to vote on Dec 28.
He said more buses will be made available to avoid undue delays at their terminals.
Mr Mensah said series of refresher courses on defensive driving, passenger and pedestrian safety, among others have been organized for their drivers to improve their safety record, safeguard human life and property and make travelling by STC convenient, safe and reliable.
He hinted that a "door step service" where passengers can board any STC bus in front of their homes, have been introduced.
Mr Mensah said the focus of the "door step service", is to reduce stress, late arrivals at the terminals and encourage more patrons of the STC to continually use their services for their personal and commercial interests.
He said new ticket joints have been commissioned within many parts of the country to enable its customers to secure their tickets, adding that two of such places in the Western Region are the Inchaban and Kwesimintsim.
Mr Mensah advised passengers to comport themselves whenever they were on any STC buses, to prevent injury and accidental fall.
They should also ensure that they did not throw away waste materials onto the road, he said.
He reminded pedestrians to respect road user rules, use the approved routes and avoid competing with vehicles for space.