Rawlings urges supporters to be double vigilant in run-off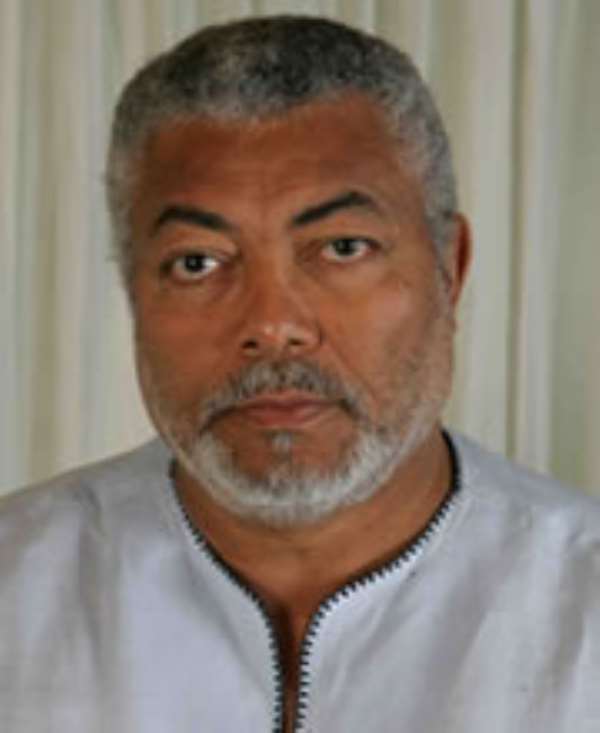 Ex-president Rawlings has called for double vigilance ahead of the December 28 presidential run-off.
According to him, the results of the December 7 General election left the ruling New Patriotic Party badly bruised and will engage in a last gasp attempt to rig the upcoming polls.
"We are reaching a crucial point in our nation's history and I'm pleading with you to allow the truth to prevail," he told a press conference in Kumasi on Monday.
He accused the NPP of rigging the 2004 and the recent general election and insisted justice must be allowed to prevail.
Flanked by Brigadier General Nunoo Mensah, Real Admiral Owusu Ansah and some of his top security capos under his administration, the ex-president passionately appealed to supporters to vote massively for the NDC to ensure a resounding victory in the run-off.
He argued the country was in a "state of decay" and called on Ghanaians not to allow it to "reach a point of no return."
He maintained his administration was one of nobility, and discipline, something the ruling government cannot measure up to.
With five days to go for the December 28 run-off, the NDC has stepped up its campaign in the Ashanti Region which is traditionally the stronghold of the ruling party.
The ex-president is expected to address a rally at Ashanti Newtown on Tuesday.
Story by Nathan Gadugah