Police will be ruthless on mischief makers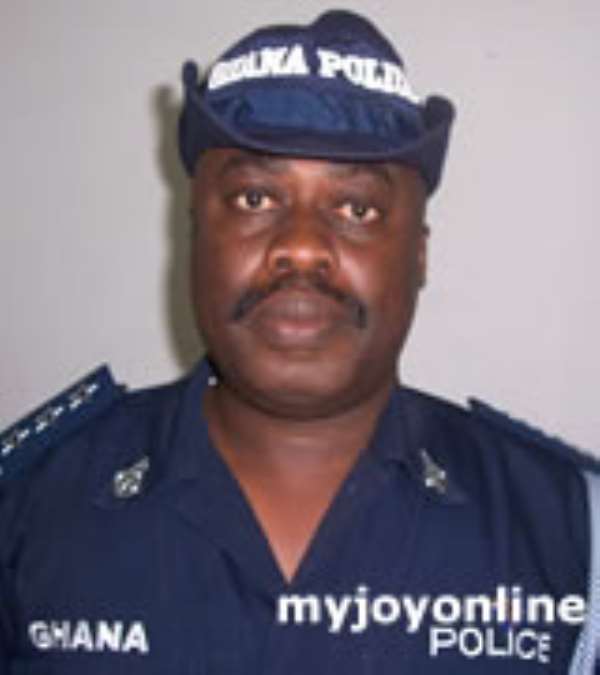 The National Elections Security Task Force has warned against snatching electoral materials at the December 28 presidential run-off.
The Task Force said it would employ force, which would be proportional, legitimate and reasonable to protect the integrity of the run-off and cautioned that there was no way the Akwatia and Dadieso incidents of December 7 would be allowed to happen again.
"All possible lawful measures, including the toughest action, will be used to contain any situation," the Director of Police Public Affairs, Deputy Superintendent of Police (DSP) Kwesi Ofori, who is also a member of the task force, told the Daily Graphic.
He gave the assurance that security personnel would maintain their non-partisan posture in the discharge of their duties and would, however, respond appropriately to any disorderly situation that might arise at the polling stations or the collation centres.
At its meeting last Thursday, the task force resolved to create a more secure and serene environment for peaceful elections and support the Electoral Commission (EC) in its round operations.
DSP Ofori, therefore, warned macho men or any other persons who intend to snatch ballot boxes, with a view to disenfranchising the electorate to keep off, or regret their action.
DSP Ofori denied allegations that the Police Administration would be used to rig the elections in the Ashanti Region.

He said the police did not have any institutional arrangements in place to rig elections in the country.
He said the police and sister security agencies were ready to provide desirable security to all Ghanaians on Sunday.
"We will continue to be professional and non-partisan. This is not the tune for any officer to tarnish his reputation or bring his career into disrepute," he said.
He said to further enhance the integrity of the run-off, the task force would this week meet journalists, particularly broadcast journalists, to address some concerns it observed with the coverage of the December 7 general election.
At a meeting of the task force on December 11, 2008, the Inspector General of Police (IGP) P. K. Acheampong took exception to reports on some FM radio stations that there had been no security officers at some polling stations, just because the reporters did not see police officers there.
He also observed that a number of press houses hired a large number of people who were not regular staff to record results at polling stations and transmit them over the airwaves.
The IGP said another difficulty reporters had was differentiating polling station results, provisional results, certified EC results from constituency results.
He said differentiating the results would ensure that there would be consistencies in what the EC had put out and pointed out that "what was going out caused a stir in certain areas when the official results were eventually released".
Mr Achearnpong, therefore, advised those media houses to train their people on how to report accurately to bring uniformity to their reportage on December 28.