Rapist father 'terrorised family'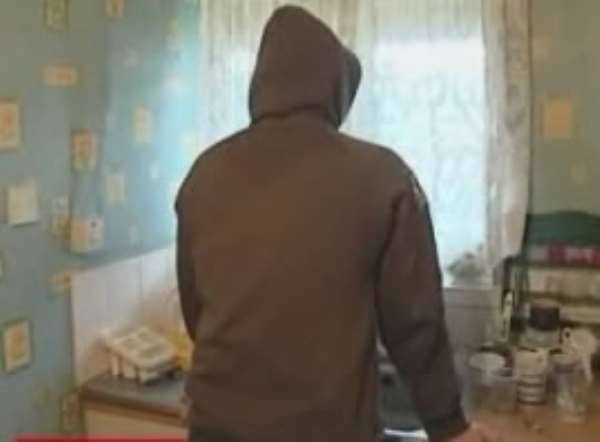 A man jailed for life after fathering nine children by raping his two daughters, terrorised and controlled his family, his son has told the BBC.
The son, who cannot be named, said his father, from Sheffield, who was jailed last month, was "a big, big bully".
"Everyone recognised the sound of his car and when we heard it, it was like dash to our rooms and hide," he said.
The son, in his 30s, told how he had first attempted suicide aged seven as "I didn't want to be in that family".
His 56-year-old father was sentenced to a life term for each of the 25 rapes he had admitted and will serve at least 19-and-a-half years.
The attacks on his daughters had led to 19 pregnancies, Sheffield Crown Court heard.
'Covered tracks'
The son, speaking to BBC Radio 5 Live in his first broadcast interview, said he was interviewed by police and social workers more than a decade ago about allegations of abuse, but no action was taken.
Speaking of his childhood, he said: "I can't remember a good time with the family. Once he left the house, we were free to be like normal people.
"But he'd come back and you could tell if he was on one because the first thing he'd do is slam his door."
He said the only time his father expressed guilt was when he hit him, causing him to fall down the stairs and cut his head open.
"My dad picked me up and said, 'I'll never hit you again son. The best thing to do... if anyone comes round, the ambulance driver, just say you were fighting with your sister'," he said.
"So, he'd generally cover his tracks up really, really well."
He said his father picked on his sisters continually, calling them names and making them cry.
"I wanted to do something about it. I just wasn't powerful enough. I've seen him beat my elder sister. He beat her to a living pulp one day.
"It was horrific. Just literally got her by the hair and started punching her and kicking her. She ran off to one room and he started chasing her for more punishment."
The son is now on life-long medication as a result of his experiences, with fortnightly injections to stabilise his moods.
He explained: "My first suicide attempt was at the age of seven. I didn't want to be in that family. I didn't want to be alive. I just felt tormented and depressed. Felt lonely."
If his father went out, he would send the children to their rooms and lock the doors, he said.
And he sometimes did not allow them to go to school.
"When Sunday come, I'd be like perky. I'd be jumping about like 'yeah school tomorrow, wicked. I can't wait to go and see my buddies'.
"And then, first thing in a morning, footsteps would come down the stairs, the bedroom door would open and he'd just turn round and say 'get your head covered up, you're not going to school today'.
"So that was like a day of social confinement again. Just basically in a black room really with nothing in it, bar a bed."
Authorities blamed
Eventually he was interviewed by the police and social workers and he said he thought all would be taken care of.
"When an allegation like that's put forward, you think they'd investigate. But somehow, nothing ever got done," the son said.
He said he blamed the authorities for not acting sooner.
"I blame a lot of people. I blame people what were meant to be looking after children because we were all meant to be under child protection at age five.
"Anyone could come round to our house and they could see how unhappy it was, it wasn't a happy environment. Basically he was just a bully, a big, big, bully."
The son said he would never forgive his father.
"What he's done can never be forgiven so there's no way in this earth I would even write to him or want to go and visit him for that one last time. Next time I'll be seeing him, he'll be in a wooden box carried out of there."
A serious case review, led by Sheffield Safeguarding Children Board and supported by Lincolnshire Safeguarding Children Board, is looking into the circumstances surrounding what happened in the family.
Lincolnshire Police and Lincolnshire Safeguarding Children Board said they could not comment on the son's allegations while this inquiry was ongoing.
Source:BBC