NPP, NDC deny bribing smaller parties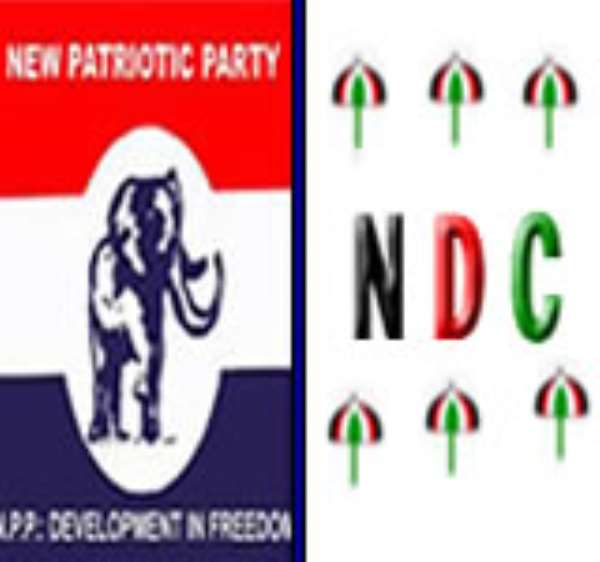 The two parties contesting the election run-off on December 28, have vehemently defended pledges of political appointments to the smaller parties who support their bid for political power.
Joy FM has cited a letter written by the New Patriotic Party chairman, Peter Mac Manu in which two ministerial appointments, three deputy ministerial appointments, five District Chief Executive positions, and ambassadorial appointments have all been promised the smaller parties in order to support the NPP in the run-off.
The NDC's Prof. John Evans Atta Mills on the other hand has also promised similar appointments as a bait for patronage by the smaller parties.
On Thursday's edition of Joy FM's Super Morning Show, Jake Obetsebi Lamptey, chairman of the NPP campaign team as well as Alex Segbefia, communications director of the NDC say they have no regrets for their pledges.
They say the move is by no means an attempt to bribe the smaller parties.
Mr. Lamptey indicated the move was in line with the party's policy of all inclusiveness.
According to him, the NPP facilitated the appointment of Dr. Ekwow Spio Garbrah to the Commonwealth Telecommunications where he is now the head.
He also mentioned Dr. Mohammed Ibn Chambas, who is now with the ECOWAS, Dr. Papa Kwesi Nduom of the CPP, Moses Dani Baa of the PNC who were given ministerial and deputy ministerial appointments in the Kufuor administration.
He said the party is not promising anything that has not already been done.
Alex Segbefia rebuffed assertions that the appointments have only been promised to draw support from the smaller parties.
He noted if the NDC won the election in the first round, personnel within the smaller parties would still have been given the opportunity to work in the Atta Mills government.
"What you are hearing now is only a crystallization of what in actual fact would have happened," he added.
Story by Nathan Gadugah